'The Woman In Black' Trailer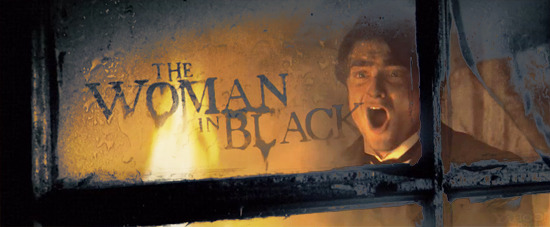 It's nice to see someone trying to make a genuine ghost story. We used to see a lot more films in the vein of The Woman in Black, but they've fallen somewhat out of favor. For his first post-Harry Potter film role, Daniel Radcliffe chose to go with  a ghost tale scripted by Jane Goldman (Stardust, Kick-Ass, X-Men: First Class) based on the well-regarded novel by Susan Hill. The first teaser for the film, released a couple months back, had some good chills, and this full trailer is characterized by a thick, bleak atmosphere that is quite appropriate for a story about a young lawyer who confronts ghosts and secrets while settling an estate.
Very nice stuff, I think. A trailer is a great venue to display a concentrated atmosphere as we see here — the child's rhyme, the vaguely threatening images of toys and all the implication of loneliness and isolation combine to make this feel like a foreboding taste of things to come. Will the film follow through?
Yahoo has the HD trailer.
While taking care of a deceased client's estate, a young lawyer encounters a mysterious woman dressed in black and uncovers a tragic secret.
CBS Films opens The Woman in Black on February 3, 2012.