Emma Thompson's 'Effie' Comes Together With Dakota Fanning Starring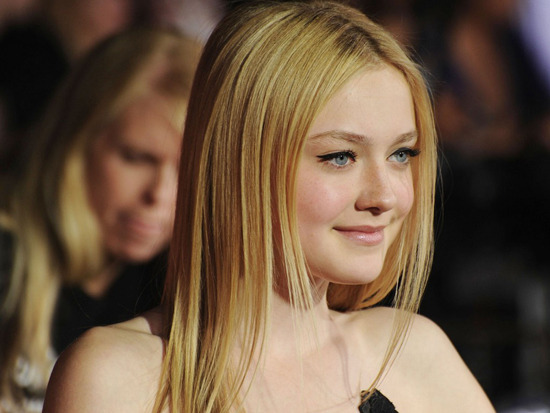 Almost three years back, Emma Thompson and her husband Greg Wise starting to drop info about a script they'd written called Effie, which would follow Victorian art critic, social thinker and poet John Ruskin, who had a strange and ultimately disastrous marriage to a woman named Euphemia 'Effie' Gray. Ruskin couldn't consummate the marriage, and Effie finally fell for Ruskin's protege John Everett Millais.
A few different actresses have been attached or rumored for the role of Effie Gray, most notably Carey Mulligan and Saoirse Ronan. Now the film is finally coming together with Richard Laxton (An Englishman in New York) directing and Dakota Fanning playing Effie.
Deadline has the rundown on further casting as well. We basically knew that Greg Wise would play Ruskin, and that Emma Thompson would be Lady Eastlake, Effie's confidante and caretaker.
We know now that Tom Sturridge will play the young artist Millais (Orlando Bloom once looked like a possibility for that role) and Julie Walters and Derek Jacobi will play Ruskin's parents. Edward Fox is in talks to play Lady Sir Charles Eastlake, patron of the Royal Academy and an individual opposed to Ruskin.
The film will shoot starting October 17 in Scotland, London and Venice. Part of the reason it has taken so long to come together is that producers were sued by Gregory Murphy, who claimed his play The Countess, which covers some of the same ground, had been appropriated.
My favorite part of this story, and one that adds a slightly lurid twist: the broken marriage was a bit of an issue in Victorian England, and when Effie claimed in court that Ruskin was impotent and unable to consummate their marriage, he actually demonstrated his virility in court.