New Photos From 'Timecrimes' Director Nacho Vigalondo's 'Extraterrestrial'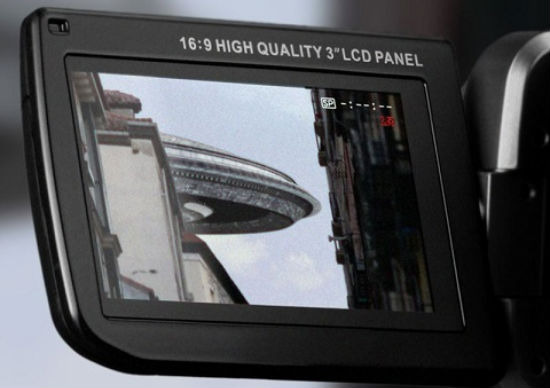 The last time we checked in with Extraterrestrial, the new film from the director of the acclaimed Timecrimes, we had a couple new images, and those had followed on the heels of two really fun posters. (One of which is captured in part above.) Now we've got those two images in better quality along with a couple more.
Why should this flick, from Nacho Vigalondo, be on your radar? Those who've seen Timecrimes (which, yes, is still the object of a US remake effort) will know right off; for those who haven't, let's just say that it is an alien invasion love story. If it displays even part of the warped but adroit skill of Timecrimes, it will be worth prioritizing. Check out the images below.
Extraterrestrial will unspool at TIFF as part of the Contemporary World Cinema program. TIFF provides these images, and this synopsis:
Julio and Julia don't know each other, but they wake up in the same bed horribly hungover and with no memory of the night before. He falls in love with her almost immediately – she does not. The last thing they expect to discover is that an alien invasion has taken place. Vigalondo melds science fiction, romance and black comedy in his latest feature about the darkly fascinating aspects of the human psyche.
Here's a more explicit synopsis:
There's only one sane response when you wake up to a sky full of alien invaders – run like hell. But what do you do if the invasion starts when you've just met the girl of your dreams? Julio wakes up – horribly hungover and with no memory of the night before – next to a mindblowingly sexy girl, in a stunning apartment. She wants him to get out now but the alien invasion that's just begun outside is the perfect excuse for Julio to stay. And even though things are growing worse by the minute, even though the girl's husband has arrived on the scene... even though the alien threat is getting more and more terrifying, Julio's clear about one thing. Just like the monstrous creatures that have traveled across galaxies to destroy Mankind, he's here to stay.