New Look: Dwayne Johnson As Roadblock In 'G.I. Joe 2: Retaliation'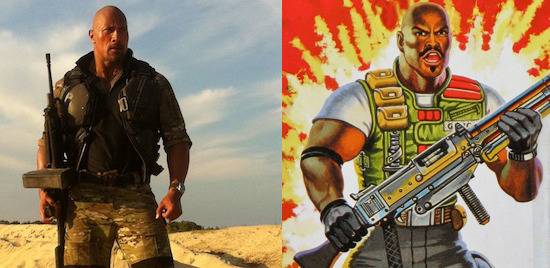 Jon M. Chu's G.I. Joe 2: Retaliation is now shooting, and we know this because The Rock tells us it is so. He told us via Twitter, saying "1st day of shooting. 110 degrees. Bring It." Along with that missive came an image of the actor in costume as Roadblock. And, while this barely counts as news, Dwayne Johnson earned a lot of good will with his constantly perspiring turn in Fast Five, so let's give him another moment in (ahem) the sun.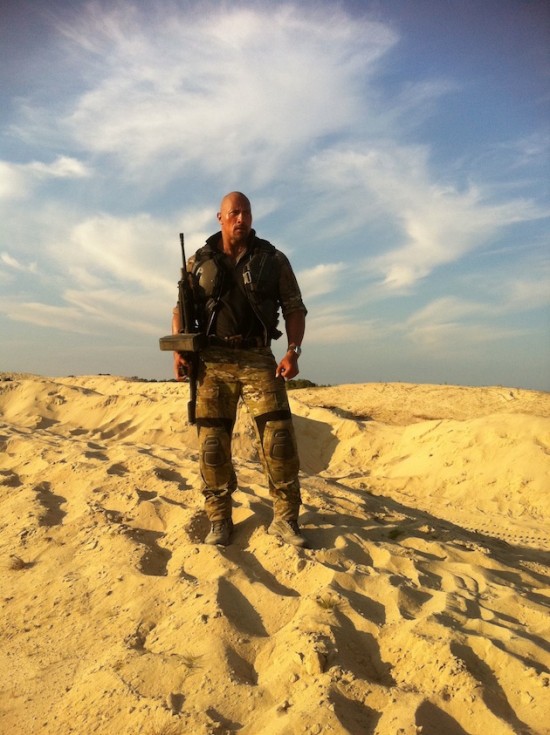 Let's also have a golf clap for director Edgar Wright, who responded to The Rock's 110-degree tweet with, "Can you smell that The Rock is cooking?"
In addition to the Rock, Retaliation features Ray Stevenson as Firefly, RZA as Blind Master, and Adrianne Palicki as Lady Jaye, and Walton Goggins, with Channing Tatum, Ray Park, and Byung Hun-lee returning from the first film. Oh, and there's that little detail of Bruce Willis looking likely to play 'original Joe' General Joe Colton.
Retaliation is planned for release on June 29, 2012.