VOTD: 25 Actors Before They Were Famous, In 3 Minutes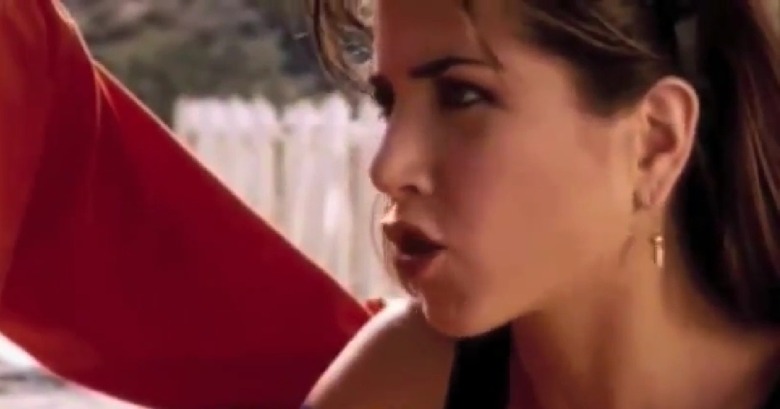 I've always had this fascination with seeing current rich and famous figures in their humble beginnings, and the success of tabloid columns and webpages devoted to that very topic suggest I'm not the only one. When some A-list faces are as familiar to us as those of our actual loved ones, seeing long-ago photos or videos of them is amusing in the same way that seeing pictures of your friends as little kids is amusing. "Before They Were Famous: 25 Actors in 3 Minutes" collects some especially amusing snippets of today's biggest stars, including Angelina Jolie, Ryan Gosling, Jack Nicholson, and Joseph Gordon-Levitt, in some of their earliest acting gigs. Watch the video after the jump.
Whether it's Nicole Kidman rocking an extra-thick Aussie accent as a teenager in BMX Bandits, Sarah Jessica Parker donning an Annie 'do for 3-2-1 Contact, or Daniel Craig teaching future American Pie star Thomas Ian Nicholas how to joust in A Kid in King Arthur's Court, it's fun to see that even the most powerful players in Hollywood weren't always the polished, glittering stars we know today. Though, honestly, in some cases I wished some of these actors would consider revisiting their former selves — if Sean Connery ever wanted to do another musical, I'd be more than happy to watch.
[via Buzzfeed]
Here's the complete list of clips from the video:
Jim Carrey – Copper Mountain (1983)
Ryan Gosling – Are You Afraid of the Dark (1995)
Denzel Washington – Carbon Copy (1981)
Daniel Craig – A Kid in King Arthur's Court (1995)
Keanu Reeves – One Step Away (1985)
Nicole Kidman – BMX Bandits (1983)
Seth Rogen – Donnie Darko (2001)
Courtney Cox – Masters of the Universe (1987)
Jake Gyllenhaal – City Slickers (1991)
Jennifer Aniston – Leprechaun (1993)
Natalie Portman – Developing (1994)
Jack Nicholson – Little Shop of Horrors (1960)
Joseph Gordon-Levitt – Roseanne (1993)
Jack Black – The Neverending Story III (1994)
John Cusack – Class (1983)
Arnold Schwarzenegger – Hercules in New York (1969)
Sarah Jessica Parker – 3-2-1 Contact (1980)
Angelina Jolie – Lookin' to Get Out (1982)
Sandra Bullock – Hangmen (1987)
Steve Buscemi – Miami Vice (1986)
Jackie Chan – Snake in the Eagle's Shadow (1978)
Ben Stiller – The Hustler of Money (1987)
Scarlett Johansson – VTM Casting Call (1993)
Harrison Ford – Dead Heat on a Merry-Go-Round (1966)
Sean Connery – Darby O'Gill and the Little People (1959)