'Immortals' Trailer #3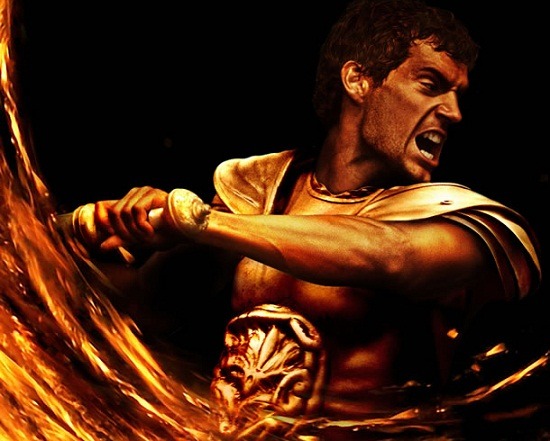 Here's the third trailer for Tarsem's stylishly violent Immortals. (See the first and second ones if you haven't already.)
I like this trailer a lot more than either of the previous ones; there's a good voiceover that explains the background and early plot beats, and helps contextualize some of the pretty shots we've been seeing in previous trailers and clips. A few new shots offer additional eye-candy, too. While I remain unconvinced that this will really work as a piece of storytelling (it still looks a bit like a Dune/Clash of the Titans mashup) I can at least get a much better idea of what Tarsem is looking to accomplish. Check it out below.
Last note: I do quite like that insistent manner in which the title comes up right at the head of the trailer. Good trick.
Immortals arrives on November 11 in post-converted 3D.
Eons after the Gods won their mythic struggle against the Titans, a new evil threatens the land. Mad with power, King Hyperion (Mickey Rourke) has declared war against humanity. Amassing a bloodthirsty army of soldiers disfigured by his own hand, Hyperion has scorched Greece in search of the legendary Epirus Bow, a weapon of unimaginable power forged in the heavens by Ares. Secretly chosen by Zeus, Theseus must save his people from Hyperion and his hordes. Rallying a band of fellow outsiders–including visionary priestess Phaedra (Freida Pinto) and cunning slave Stavros (Stephen Dorff) — one hero will lead the uprising, or watch his homeland fall into ruin and his Gods vanish into legend.
[MSN]