Superhero Bits: The Avengers, Man Of Steel, Green Lantern, Captain America, Batman
[No photo]
Want your first look at the actress filling that chair in Man of Steel? How about a few views of crowds running wild during production of The Avengers? Why is Steve Rogers out of his Captain America costume? Does Batman actually like girls? What does the new animated Green Lantern look like and in what country was the live-action version #1 at the box office this weekend? And would you like to see Val Kilmer talk about Spider-Man? Read about all this and more in today's Superhero Bits.
This is fantastic. It's a video from Cleveland.com (via Cinemablend) of a, sorta, scene from The Avengers. I wouldn't consider this a spoiler because it's from the sidelines but it does reveal that people run and scream in the movie.
[No photo]
The same report (via Celebuzz) has photos of Chris Evans as Steve Rogers out of costume on the set of The Avengers. Looking slick Steve. Wonder why he's not dressed as Captain America? (He's got to be off-duty sometime.)
In addition to the photo and video above, Comic Book Movie has even more spy images and photos from the Cleveland set of The Avengers.
But just for good measure, here's one more cool action scene being filmed from The Avengers. Thanks to Coming Soon.
Moviefone poses an interesting argument. Are all of the Dark Knight Rises videos and photos that have been leaking really just a clever ruse? Christopher Nolan has always been super secretive, how can he be allowing all of this out? Read their thoughts.
[No photo]
And here it is, your first unofficial look at Lois Lane in Man of Steel. She looks just like Amy Adams. Head over to the Man of Steel Facebook (via CBM) for more.
MTV Splash Page does it's best to compare Anne Hathaway from The Dark Knight Rises with the other Catwomen of our past.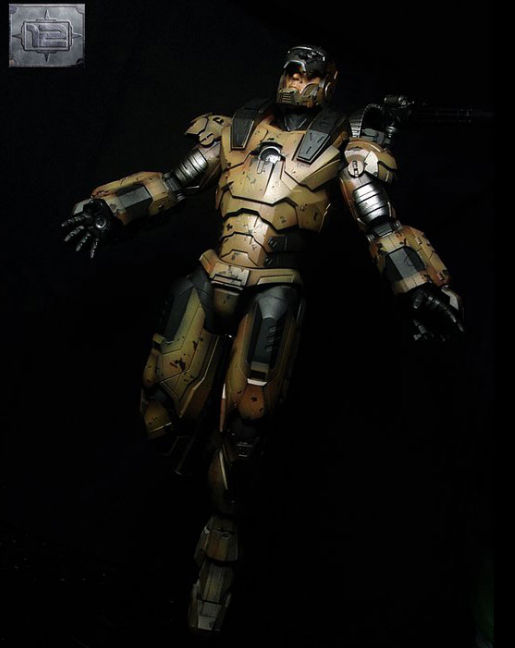 ToysRevil points out this impressive custom 1:6 War Machine toy by Duabelas Kitbasher. They took a Hot Toys sculpt and painted it in Desert Camo. Head there for more images.Digital Spy (via CBM) reports that Green Lantern beat Rise of the Planet of the Apes at the box office last weekend! Not in the US, of course, in Australia.
Due to the amount of graphics and images included in Superhero Bits, we have to split this post over TWO pages. Click the link above to continue to the second page of Superhero Bits.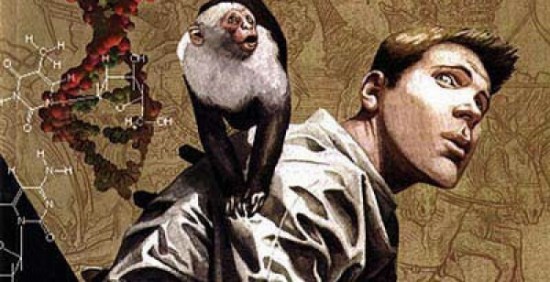 NFamousGamers came up with a list of comic book movies that never happened including the above classic, Y The Last Man.Jack Kirby's estate has appealed the original decision about Kirby's ownership of several key Marvel characters. Thanks to The Hollywood Reporter.
Check out this behind the scenes video on the new Spider-Man game, Spider-Man Edge of Time, featuring Val Kilmer, who is the voice of scientist Walter Sloan. Game Trailers (via CBM) had the scoop.
The official site for The Amazing Spider-Man site has the full, international release schedule for the film. The US gets it first; almost everyone else gets it within a week.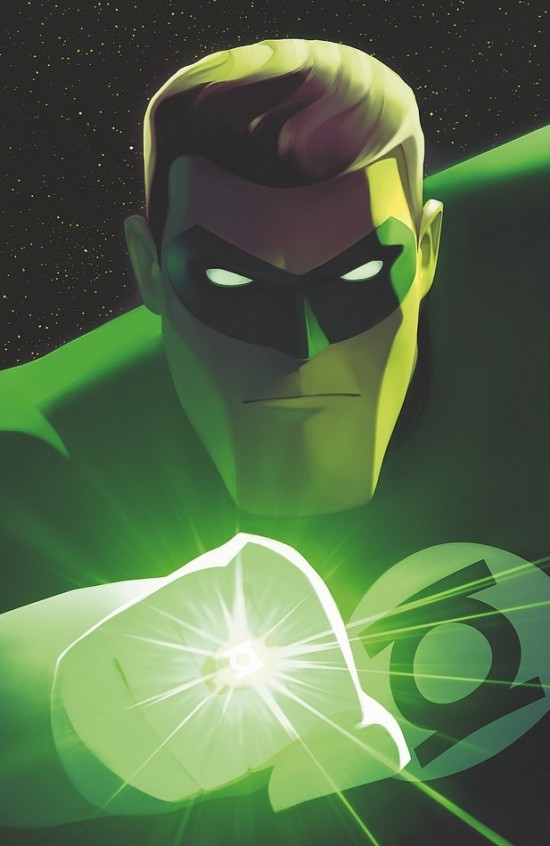 This fall, Green Lantern: The Animated Series starts on Cartoon Network and the image above is from the series. This image, thanks to Comic Book Movie, is from a prequel comic introducing the series.
Under The Gun has written a column coming up with five comic book villains that Hollywood should make. Outside of Doctor Doom, they're pretty niche. What do you think of the list?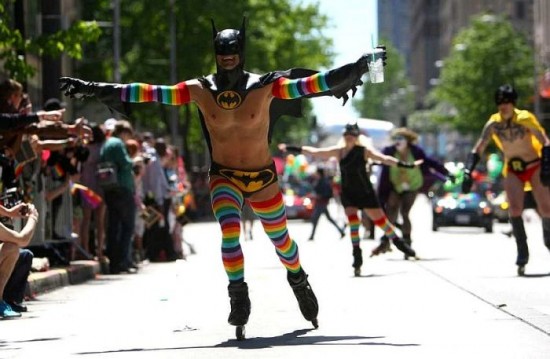 Anyone who didn't believe the relationships between Bruce Wayne and Vicky Vale or Rachel Dawes might have been right. Thanks to Reddit.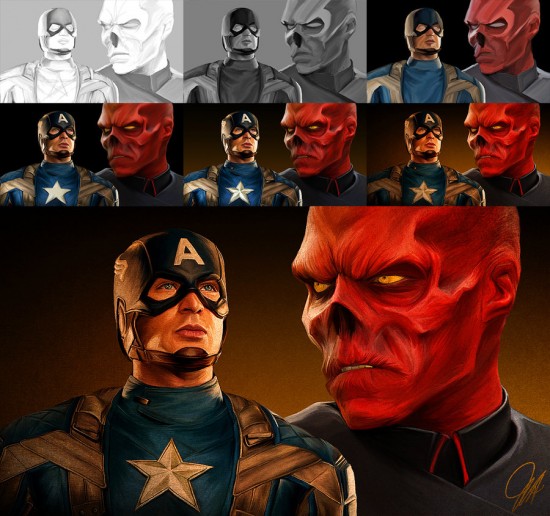 Deviant Art user PhotoshopIsMyKungFu (great name, BTW) revealed this process photo of how he came up with this highly detailed drawing of Captain America and Red Skull.
This cool video by Jason Doll is about a young boy who battles bad guys just by using his own stink. It's called Steve the Super Hero. Thanks to Cartoon Brew for the heads up.