Todd Haynes And Julianne Moore Reteaming For 'Dope'?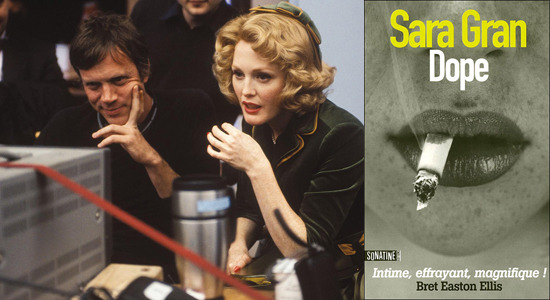 One of the best films of the past year was Todd Haynes' new version of Mildred Pierce for HBO. It's actually a mini-series, but what the hell: the boundaries between film and TV are dropping like the Berlin Wall, so let's call Mildred Pierce a movie. It's a great one that continues Haynes' unblemished run of ambitious, interesting films. (Even when I'm not an unabashed fan of one of his films, as is the case with Velvet Goldmine, I can't deny that the film is worth watching.)
And now Todd Haynes is getting set to make another film for HBO: an adaptation of Sara Gran's novel Dope. Circling the lead role is Julianne Moore. If this works out it'll be the fourth project for the pair, who have previously worked together on Safe, Far From Heaven and I'm Not There.
Deadline has the news, saying that Mildred Pierce producers John Wells and Christine Vachon will be propelling Dope as well. Sara Gran wrote the script, which, like the book, is set in 1950 New York, and is about "a  woman who re-enters her life after being away at the farm to treat her heroin addiction and becomes a private eye."
Or, to get into a little more detail:
It's 1950, and former heroin addict and hooker Josephine Flannigan (Joe or Joey to her friends) has been going straight for two years. She still boosts jewelry from department stores, but for her, she's practically living square. When a wealthy Long Island couple hires her to help find their daughter, whose own dope habit led her astray from Barnard, Flannigan has an opportunity for a new kind of score. Her search takes her through flophouses and shooting galleries, dance halls and whorehouses–and her own past as well.
The only thing I can complain about with respect to Todd Haynes is that he doesn't make nearly as many films as I'd like him to. But with the results he gets, even that complaint is pretty hollow. And jumping onto another project so soon after Mildred Pierce counts as lightning speed for him, making this news even more welcome than it would be otherwise.