Page 2: Game Of Thrones, Fred Dekker, Young Adult, Monsters University, American Reunion, Fright Night, Wrath Of The Titans, Comic Con, The Jerk, Star Wars, Cowboys & Aliens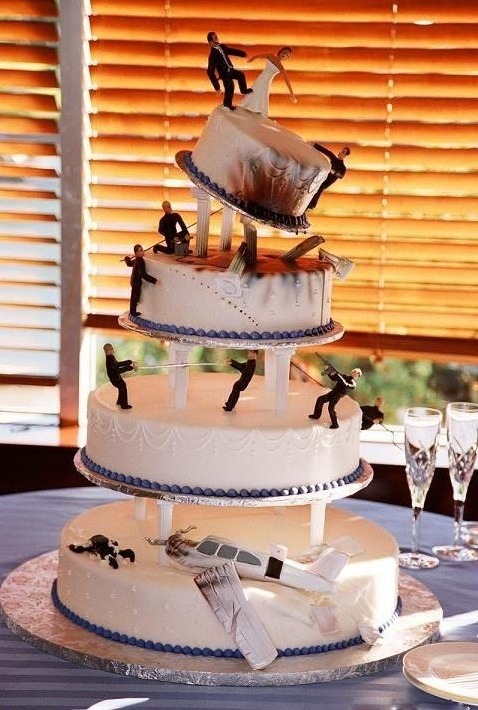 What is Page 2? Page 2 is a compilation of stories and news tidbits, which for whatever reason, didn't make the front page of /Film. After the jump we've included 46 different items, fun images, videos, casting tidbits, articles of interest and more. It's like a mystery grab bag of movie web related goodness. If you have any interesting items that we might've missed that you think should go in /Film's Page 2 – email us!
Header Photo: Action Movie Wedding Cake
THR lists 15 Movies That Made The Grade: A+ CinemaScore Posse.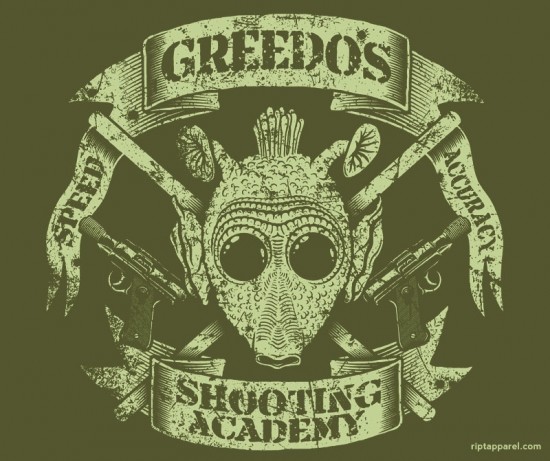 Today's t-shirt of RIPT Apparel is a Star Wars-inspired design "Greedo's Shooting Academy".
Mini Geek Deal: Best Buy has Dexter Seasons 1, 2, 3, or 4 on DVD for $14.99 per season. If you purchase all 4 Seasons, you will receive a bonus $10 Best Buy Gift Card.
/Film reader Robert G recorded his entire trip to the 2011 San Diego Comic Con from a first person camera, and edited it into a 3-minute video.
AV Club lists 17 film franchises that took strange left turns in space.
A fan-made Star Wars re-design of the co-op board game Pandemic allows you to play as the Empire. (thanks to Jeff Cannata)
Transformers: Dark of the Moon has hit another milestone, with a $1071.2 million total, the film is now fifth in the worldwide all-time box office moving past Pirates 4 ($1066.2M) and Toy Story 3 ($1063.2M).Chris Sarandon and Roddy McDowall perform "Amy, Awake!" from Fright Night: The Musical.
Someone has started a humorous fake twitter account for an AMC executive.
Due to the amount of graphics and images included in Page 2, we have to split this post over a BUNCH of pages. Click the link above to continue the second page of Page 2.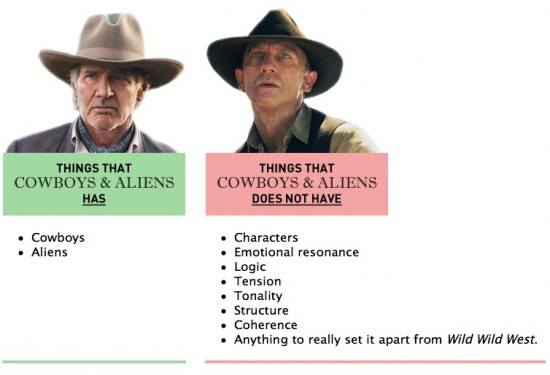 UltraCulture created this handy infographic for Cowboys & Aliens.Pajiba lists the 10 Films with the Hardest PG-13 Rating.
/Film's Germain Lussier moderated a Q&A with Monster Squad director Fred Dekker on August 6th in Burbank, CA as part of an event called Monster Creeps, highlighting art about his two films, The Monster Squad and Night of the Creeps. Check it out.
Time Out NY lists the 50 most special effects of all time.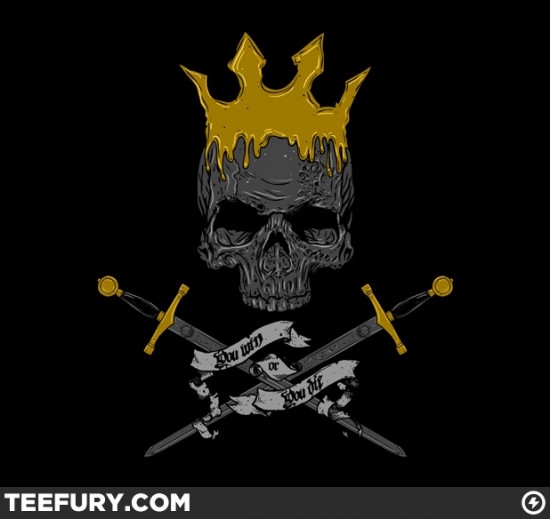 Today's t-shirt of the day on TeeFury is Game of Thrones-inspired design "Game of Crossbones"
The first clip from The Muppets premiered at Empire's Big Screen in London. You can read a description at Empire.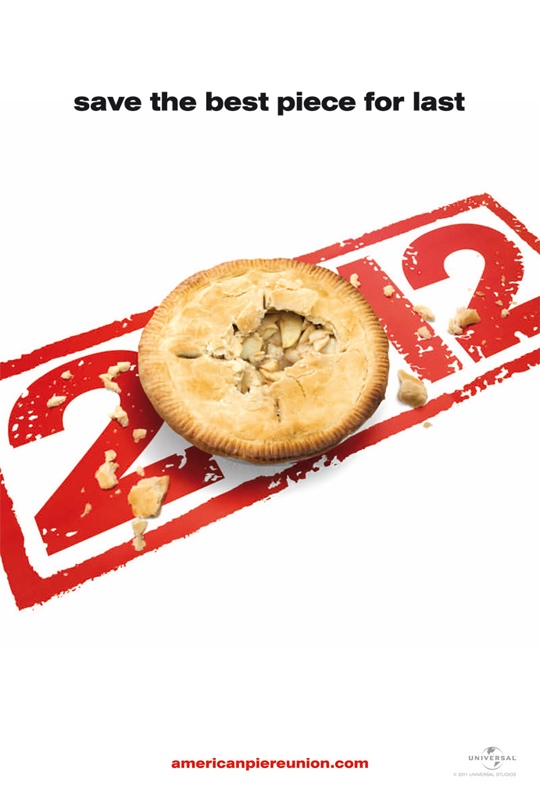 Check out the teaser poster for American Reunion.Industrial Light & Magic is looking at a possible project-based facility location in Vancouver, Canada.
Watch CossbySweater perform "All I Need", a short love song written using quotes from The Jerk sung from Navin Johnson's perspective.
BuzzFeed lists 10 actors who have played identical twins.
Due to the amount of graphics and images included in Page 2, we have to split this post over a BUNCH of pages. Click the link above to continue the third page of Page 2.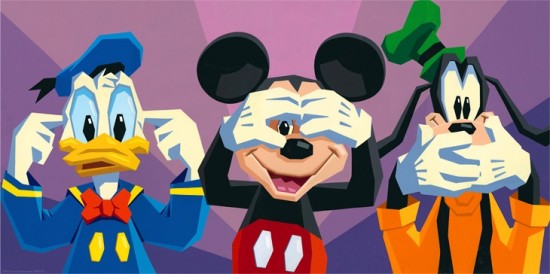 Schim Shimmel created "Hear No, See No, Speak No Mischief", which will debut from Acme achieves at D23.
24 villain Francesco Quinn, a son of the late actor Anthony Quinn, died of an apparent heart attack while jogging near his home in Malibu.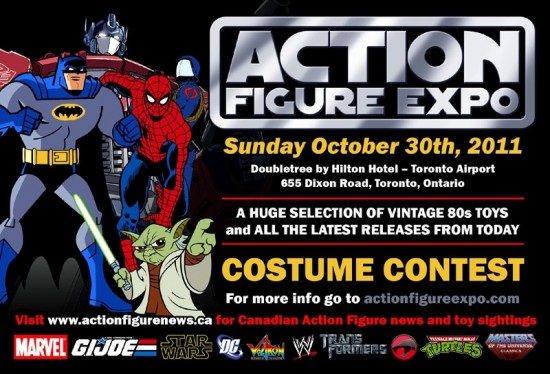 The 8th Annual Canadian Action Figure Expo will be October 30th, 2011 at the Doubletree by Hilton Hotel – Toronto Airport 655 Dixon Road, Toronto, Ontario.
Billy Crystal talks about Monsters University: "We're having a blast together... It's a really great script, it's really funny. Mike has a retainer. Monsters University ends where [Monsters, Inc.] starts."Check out the first video from DisneyWorld's restored Enchanted Tiki Room.WhatCulture lists the 10 Greatest Films By First Time Directors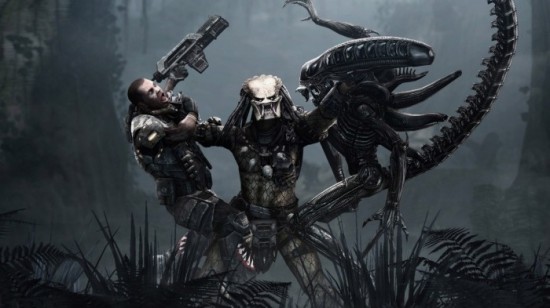 Predator wins.
A new study claims that 3D movies are not better than 2D movies, and that they also cause eye strain, headaches, and potential vision issues.
Liquid Generation has compiled the 100 Best Movie Lines in 200 Seconds.
Open casting call for Elves in The Hobbit.
Due to the amount of graphics and images included in Page 2, we have to split this post over a BUNCH of pages. Click the link above to continue the fourth page of Page 2.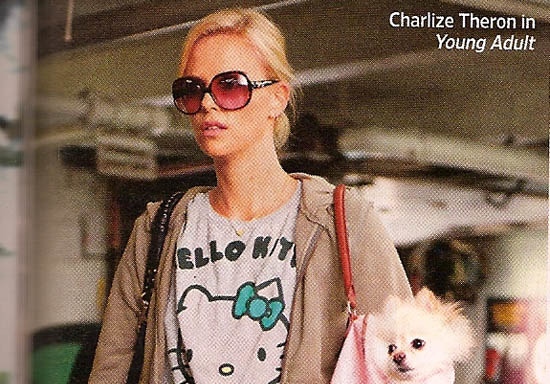 Here is a first look at the first official photo of Charlize Theron in the Diablo Cody-scripted Jason Reitman-directed Young Adult.Craig Gillespie says Pride Prejudice and Zombies is ready and he hopes to shoot in 2012.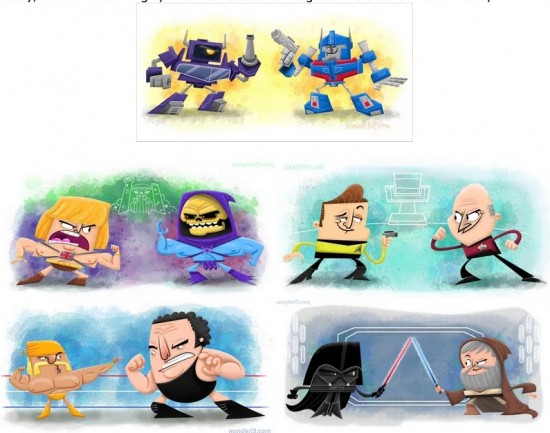 Alex Leighton created a series of "VERSUS" illustrations.
Sam Worthington Talks Wrath of the Titans with ComingSoon: "You make "Clash 2" weighty. "Clash 1" is a video game. You make "Clash 2" weighty. You take everything you've learned, and go, I'm not doing this f–ing sh*t! I'm going to do a weighty script in a blockbuster. That's the bigness of a blockbuster. They're very hard because they're done by such a machine, so you try to get that weight that an independent can allow you, that freedom that they have on an independent script, and then you try to fit it into a blockbuster where there's a whole set of people who have a say. With something like "Clash 2," that's definitely what we've aimed for. And that's all I really want to say on that."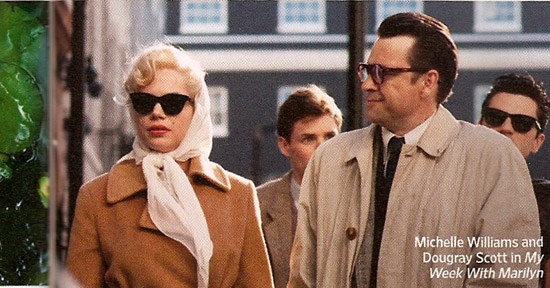 Check out a new photo of Michelle Williams in My Week With Marilyn.DenOfGeek lists the 10 biggest problems with modern day cinema.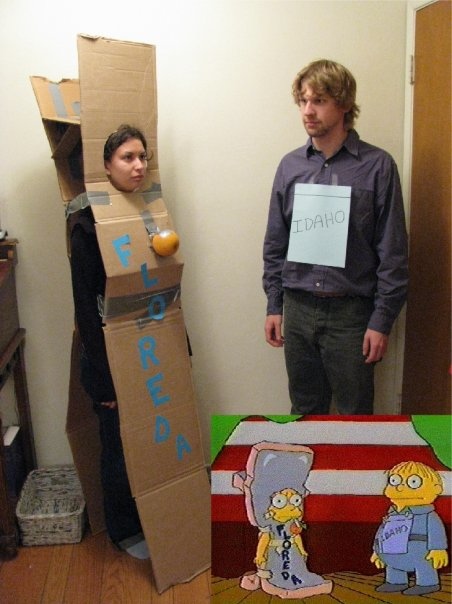 Simpsons cosplay.If you purchase the first Final Destination on DVD/Blu-ray from Warner Bros, it will come signed by creator Jeffrey Reddick.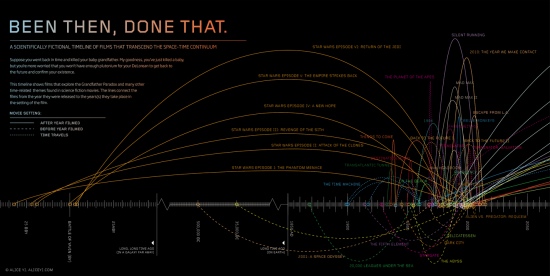 This timeline of Science-Fiction was created for the London SciFi Film Festival.
Hulu bids are expected to reach $1.5 billion.
Due to the amount of graphics and images included in Page 2, we have to split this post over a BUNCH of pages. Click the link above to continue the fifth and final page of Page 2.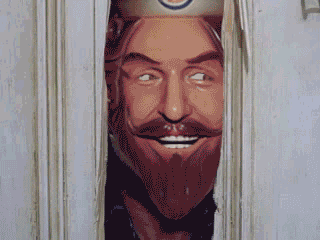 GammaSquad lists six "Here's Johnny" parodies.
Walt Disney Pictures acquired the bestselling book The Finest Hours, with Oscar-nominated The Fighter scribes Paul Tamasy and Eric Johnson to write the story of "a daring Coast Guard rescue off Cape Cod in 1952."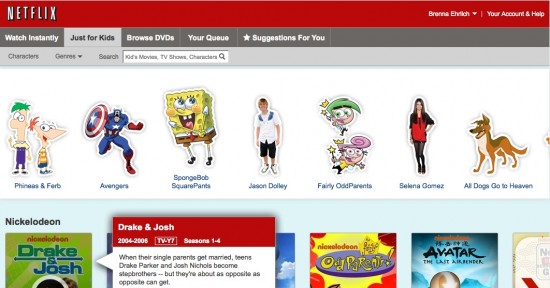 Netflix has launched a kid-friendly tab.
Anchor Bay will release The Wicker Tree theatrically in early 2012.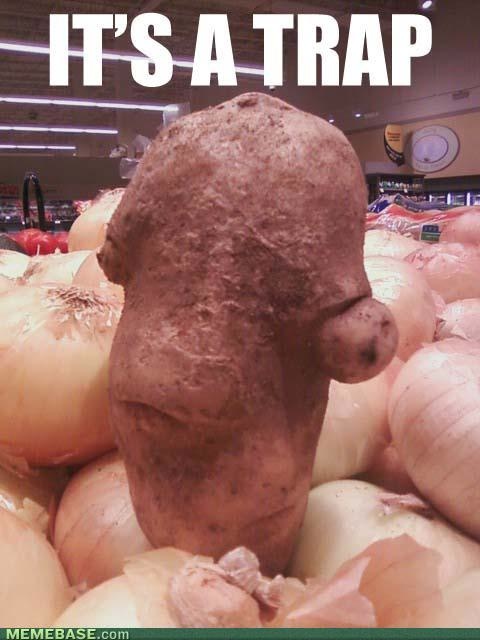 It's an Onion Trap!
OWF lists 7 movies that should never have won best picture oscar but did.