'The Avengers' Put Marvel's 'Runaways' On Hold; Film Is Still A Possibility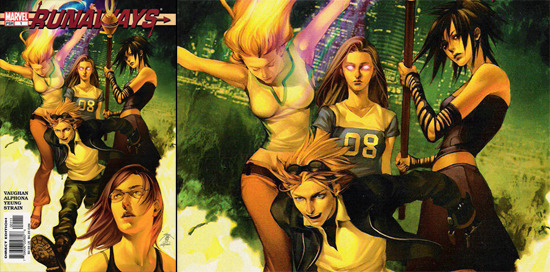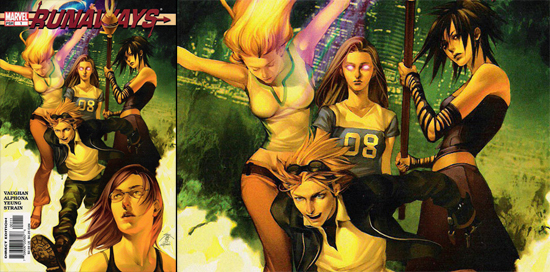 As Disney has penciled in dates for new Marvel Studios films in 2014, one of the films that has been on the shortlist of suspected possible occupying projects has been Runaways. That's a project that Marvel has had at the script stage for some time, based on a comic about five LA teens who forms their own fringe super-team when they discover their parents are actually members of a big-time supervillain cadre called The Pride.
Runaways seemed last year like a project that was starting to take off at Marvel, but it has been relatively quiet in the past few months. That's been the case, says screenwriter Drew Pearce, because The Avengers became the all-consuming 'team movie' priority at Marvel. But Runaways might not be dead yet.
Pearce wrote the Runaways script that Peter Sollet (Nick and Norah's Infinite Playlist) was set to direct before the project was back-burnered at Marvel last year. (The screenwriter is also co-writing Iron Man 3 with Shane Black.)
At a screenwriting panel during Empire's Big screen fest in the UK, the screenwriter said that Runaways isn't dead, but that it remains in a holding pattern.
Basically, 'The Avengers' came along and everything else at Marvel got put on hold for a year. But the script is there, we're good go. It's kind of like [being] at the airport when you're waiting for your slot to take off with Marvel, and we're hoping we get a slot next year. Fingers crossed. They're very happy with it, so hopefully it happens.
This jibes with what we heard when Runaways was put on hold and Peter Sollet was reportedly encouraged to do another film before getting Runaways going. Reports were that Marvel had "too much going on" with the development of The Avengers and Iron Man 3. So let this quote from Pearce stand as encouragement for those who hope the film might still see the light of day. [The Playlist]