'Austin Powers 4' May Not Be A Done Deal After All... For Now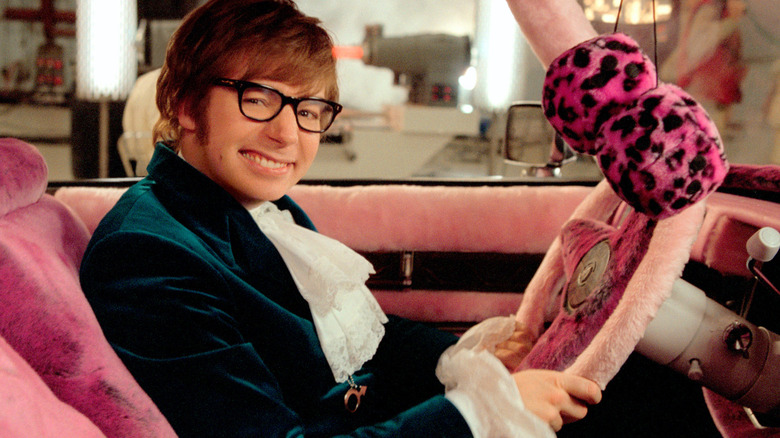 Whether you're excited or outraged at the prospect of a new Austin Powers movie (and a quick glance at our comments suggests there are people in both camps), you may want to put your feelings on hold just a little while longer. Although news broke a few days ago that Mike Myers was "signed, sealed, delivered" for the fourth installment of the comedy franchise, a new report suggests that the deal hasn't been signed yet after all, and that New Line actually isn't too sure what's going on. Read more after the jump.
Then, several months ago, New Line offered Myers a new deal — not as juicy as the old one, it sounds like, but pretty standard for stars with track records similar to Myers'. However, the studio got zero response until this past week, when Myers' reps suddenly voiced their interest. New Line is said to be "surprised" at the recent development, and unsure of its meaning. It is not known at this point whether Myers plans to return to his 2008 Dr. Evil-Scotty film, or whether he's come up with a new plan. Also unclear is whether McCullers or Jay Roach, director of the three previous installments, will return.
Basically, it sounds like New Line and Myers are still working out the details, but I expect they'll figure something out. The first three Austin Powers were big hits at the box office, and love him or hate him, Austin Powers is a character that's still very recognizable (and therefore marketable, at least in theory) today. Sure, it's been almost a decade since the last one was released — 2002's Goldmember — but Austin Powers would hardly be the first film series to have huge gaps in between chapters. Indiana Jones got a new installment after 19 years, Die Hard after 12, and Toy Story after 11; it's not terribly difficult to imagine the International Man of Mystery telling a whole new decade to "Oh, behave!" in another couple of years.