Disney Pulls The Plug On 'The Lone Ranger' With Johnny Depp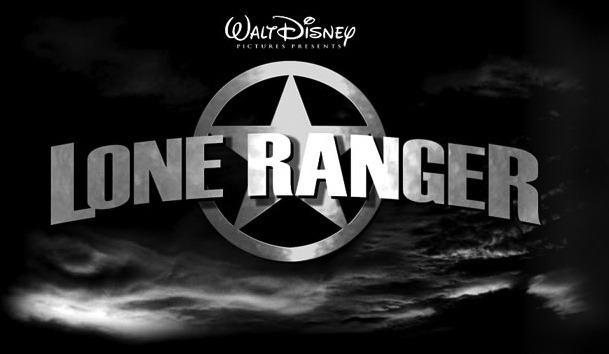 Sometimes even Johnny Depp is too expensive. Deadline is reporting that Disney has pulled the plug on The Lone Ranger, the Jerry Bruckheimer-produced, Gore Verbinski-directed action western based on the classic TV show that was scheduled for release next Christmas. According to reports, the proposed budget came in north of $240 million and even when it was cut back, was still more than $230 million. With expensive films like John Carter and Oz The Great and Powerful already at various stages of production, and The Lone Ranger not yet shooting, Disney cancelled the film to save some bucks. There's more after the jump.
There's no word on where this leaves the project, which also had Armie Hammer attached as the lead character along side Depp's Tonto, but according to Deadline "the studio and filmmakers are trying to figure out the next step, which would either be to shop it elsewhere or put it back together at a later date at a lower budget."
This is a surprise because Depp and Bruckheimer, but Depp in particular, has been pure platinum for Disney. He's made four incredibly successful (and incredibly expensive) Pirates of the Caribbean films with the studio and the latest one, On Stranger Tides, the most successful yet, grossing well over $1 billion internationally making it the #8 highest grossing film of all time. He also starred in Alice in Wonderland, another billion dollar bonanza.
Deadline's story places the blame squarely on the shoulders of John Carter and Oz. Carter's budget has, reportedly, ballooned over $300 million (Disney says it's actually $250m) because of reshoots and Raimi's Oz prequel is in the same range as Lone Ranger would have been – well north of $200 million.
Timing might have also be a culprit. The only major release for Disney in the coming months is the not-sure-thing The Muppets, followed by the even bigger gamble Carter in March. Plus, with Cars 2 considered a disappointment – at least at the box office – one tends to believe maybe there just wasn't enough money rolling in for three (four if you count Brave) incredibly expensive films to all be in production at once, and only one coming out in theaters to off-set the cost. (There's also The Lion King 3D to be fair.) Maybe they'll just put the film on hold (it already had a release date, after all) until some more cash rolls in from productions that are already paid for.
Are you surprised at this move? Were you looking forward to the film? Do you think it'll still get made?