New 'Drive' TV Spot And Poster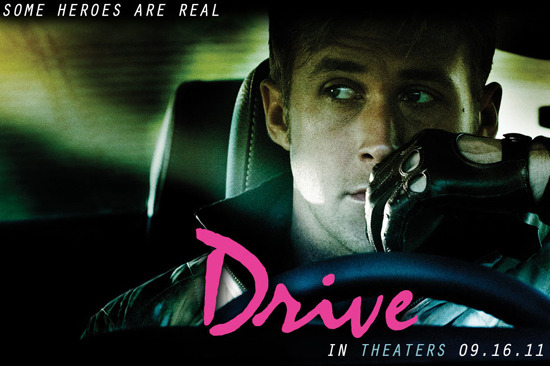 Because there is more than a slight risk of over-hyping the Nicolas Winding Refn film Drive, I've resisted posting the regular green-band trailer for the film, which dropped a week or so back, because it is almost exactly the same as the red-band version that hit during Comic Con. The trailer shows just a bit too much, I think, because the film is fairly thin on plot, instead prioritizing character and atmosphere. Those priorities work quite well for the film, but not so much in trailers. (The first clip we posted from the movie is the best look at it so far, I think.)
But now there is a new US poster, and a TV spot that, by virtue of brevity, is also a pretty good way to see some footage from Drive. (Including a few new shots.) Both are below.
Here's the TV spot, which is essentially a condensed version of the trailer, with a few new bits on offer:
Here's the poster, via Apple. And an embed of the green-band trailer is below; I'd just advise that it shows quite a bit of the plot.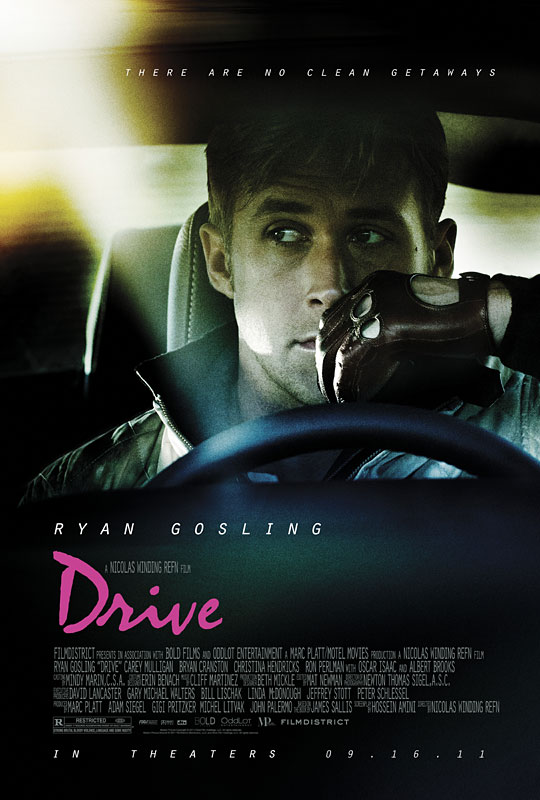 Ryan Gosling stars as a Los Angeles wheelman for hire, stunt driving for movie productions by day and steering getaway vehicles for armed heists by night. Though a loner by nature, Driver can't help falling in love with his beautiful neighbor Irene (Carey Mulligan), a vulnerable young mother dragged into a dangerous underworld by the return of her ex-convict husband Standard (Oscar Isaac). After a heist intended to pay off Standard's protection money spins unpredictably out of control, Driver finds himself driving defense for the girl he loves, tailgated by a syndicate of deadly serious criminals (Albert Brooks and Ron Perlman). But when he realizes that the gangsters are after more than the bag of cash in his trunk-that they're coming straight for Irene and her son-Driver is forced to shift gears and go on offense.
FilmDistrict will release Drive on September 16.