Third 'Bridget Jones' Movie Now Moving Ahead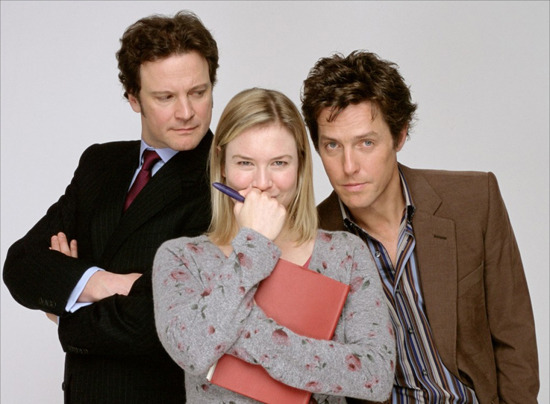 Both Renee Zellweger's grocery store manager and nutritionist are having a very good day. They're each sure to make a ton of money now that the Oscar-winner is going to have gain, and subsequently lose, weight for a third film playing Bridget Jones. Entertainment Weekly broke the news that Working Title Pictures is moving ahead with a third film in the series about an adorable English woman who is unlucky in love, though there's no word if Paul Feig will actually direct as previously rumored.
The character, created by Helen Fielding, spawned two books and movies, both of which were international hits: Bridget Jones's Diary in 2001 and Bridget Jones: The Edge of Reason in 2004. Read more about what the story could be after the jump.
According to the Entertainment Weekly article, a sequel has been in the works in 2009 but is just now moving forward. For each of the previous movies, Fielding had written a book a few years prior and she, reportedly, has been working on a third one for a few months. She said the following to the London Evening-Standard in March:
I will be working on both the book and the film but I don't know if they are the same thing yet. It's not been decided.
That was March, however, and while there's no concrete information just yet, odds are they'll have some sort of through line. We also recently reported that a script for the third film was complete.
One of the film's male stars, Oscar-winner Colin Firth, hinted to Access Hollywood last year about a possible plot:
I can tell you that Bridget and Mark can't have children, I think that's the way it goes on. So then she makes the huge mistake of going back to Daniel Cleaver [Hugh Grant's character] for long enough to get pregnant. And I think he dumps her, and she's left stranded, and guess who comes back to rescue her?
I never saw the second film because it got ravaged by the critics but the first one was precious and you've got to love Zellweger's performance. Would you go out to see a third Bridget Jones movie? Would Paul Feig's involvement help?