Bryan Cranston To Write And Direct Adaptation Of Novel 'Home Again'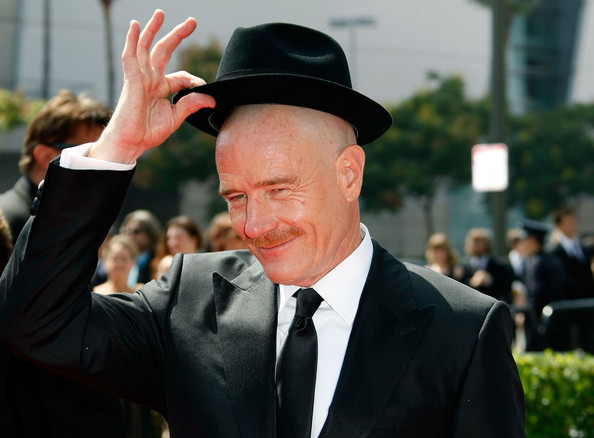 Back in 1999, when Bryan Cranston wrote, directed and starred in Last Chance, no one really knew who he was. "Hey let's go see the movie by the guy who'll be the dad in Malcolm in the Middle next year" wasn't really a workable sales pitch.
Now things are a little different. (Thanks, Breaking Bad!) In addition to having roles in more than half a dozen different high-profile upcoming films, the actor is getting ready to write and direct a feature once more. Working with his Breaking Bad producer Mark Johnson, Cranston will write an adaptation of David Wiltse's novel Home Again, and ideally direct the film next year.
Hollywood.com talked to the actor while on the set of Total Recall; he described the project like so:
It's basically a very strong father-son story, and a murder-mystery. An FBI agent who suddenly quits the department and takes his son and his wife and moves back to his hometown of Cascade, Nebraska, to rekindle family values and pay attention now. He's been working for the FBI for years, so he's been home sporadically. And his son is now sixteen, very sensitive, and looks upon his father like sort of a stranger... And then there's a murder that happens in the little town that they move to, which kills [the father's] whole stance on, 'Things are better in these small towns!' And then things unravel, and basically, the father and son come together at the end and save each other emotionally and literally.
Cranston says he'll likely give the resulting film a new title.