Unnamed Sources Reveal Truth Behind Frank Darabont's Departure From 'The Walking Dead'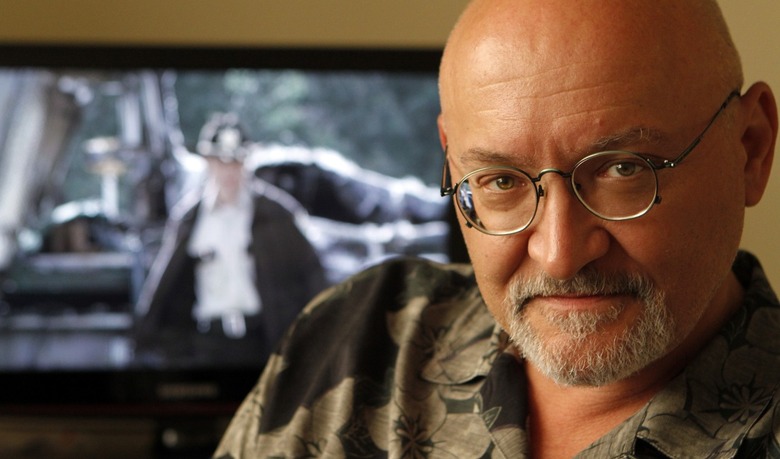 By now, anyone who follows television news is probably well aware that showrunner Frank Darabont has stepped down from AMC's hit zombie series The Walking Dead, just days after his appearance promoting the show at Comic-Con. Though Darabont has remained fairly quiet in public, a new report pieced together from anonymous sources reveals what really happened — and it wasn't Darabont's choice to leave. Read more after the jump.
Despite the show's smashing success, AMC was reluctant to increase the series' budget to the numbers that Darabont wanted. The network reportedly demanded that Darabont produce 13 episodes for the second season for less money than it cost to make the first season, which only had 6 episodes. Darabont fought back, and AMC found a pretext to fire him when Darabont struggled to fix some "unusable" footage shot by an unnamed director for one of the second season's early episodes.
The new report neither confirms nor discredits an earlier rumor that the high cost of producing Mad Men was what forced the network to cut costs on its other shows, including The Walking Dead. It sounds like The Walking Dead's budgeting issues were not handled well by AMC, but it's still possible that Mad Men's increase in cost helped create those issues in the first place.
Darabont's firing has apparently spooked much of the cast and crew, who worry that their own jobs may be at stake. AMC is said to be "terrorizing" them in order to stop them from speaking publicly in Darabont's support. One source pointed out, "They're on a zombie show. They are all really easy to kill off."
As previously reported, Glen Mazzara will be stepping into Darabont's shoes as the series' new showrunner. I had my problems with the first season, so I'm interested to see what Mazzara will do differently. But that doesn't change the fact that the first season was very much Darabont's show. As one "insider" put it, "Frank's fingerprints are all over every single aspect of the show." Whatever Mazzara does, his approach is bound to differ from Darabont's in ways subtle or significant — especially since he'll presumably be dealing with the same budget problems that led to Darabont's departure.
As of late, AMC's reputation for fighting with its showrunners has become nearly as big a story as the network's reputation for creating quality dramas. Earlier this year, AMC also engaged in ugly negotiations with Mad Men showrunner Matthew Weinerand Breaking Bad's Vince Gilligan. Both were eventually resolved, though not before the well-documented fights tarnished the network's public image (and not before negotiations with Weiner were forced to delay the new season of Mad Men by several months; damn you, AMC!).