'Trespass' Trailer: Threatened, Nicolas Cage And Nicole Kidman Turn The Tables On Their Attackers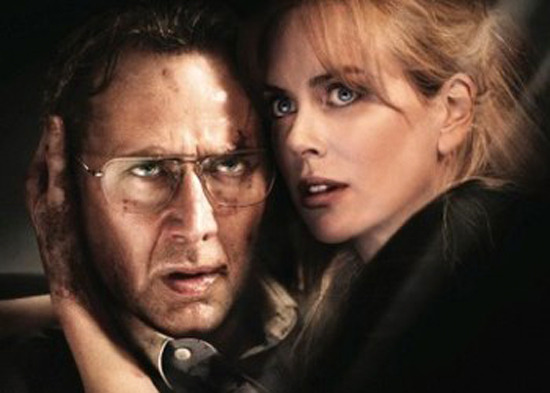 We've wondered what the story really is with Joel Schumacher's Trespass, in which Nicolas Cage, Nicole Kidman and Liana Liberato play a family held in their home by invading criminals Ben Mendelsohn and Cam Gigandet. Do the invaders want money? Diamonds? Secrets? And does Trespass really turn into an all-out violent morass at the end? All I can say after watching this trailer is that we'd better hope Schumacher is keeping a great many tricks in reserve, because there aren't many on display here.
It's that implication of an old affair between Nicole Kidman and one of the invaders that really breaks this for me. I have no idea how that actually plays out in the film, but it's a very sour note in the trailer. Then again, so are a lot of the other notes.
Head to Yahoo for HD. Trespass hits limited release and VOD on October 14. It is also playing TIFF.
In a private, wealthy community, priority is placed on security and no exception is made for the Miller family's estate. Behind their pristine walls and manicured gardens, Kyle, a fast-talking businessman, has entrusted the mansion's renovation to his stunning wife, Sarah. But between making those big decisions and keeping tabs on their defiant teenage daughter, Sarah often finds herself distracted by a young, handsome worker at their home. Nothing is what it seems, and it will take a group of cold-blooded criminals led by Elias, who have been planning a vicious home invasion for months, to bring the Miller family together. When they storm the manor, everyone is tangled up in betrayal, deception, temptation and scheming. Kyle, Sarah and Avery will take the ultimate risk to make it out with their lives — and their family — intact.