'The Bourne Legacy:' Scott Glenn Is Back For More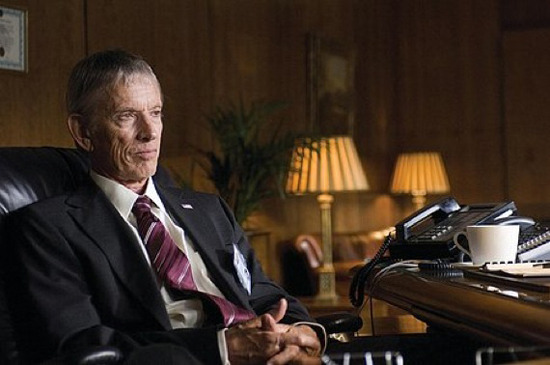 When Universal gave Tony Gilroy a mandate to make a new Bourne film that might establish a series parallel to the existing trilogy starring Matt Damon, he pledged a story that would take place in the same world and expand upon some background elements seen in the three Damon films.
To that effect he has been recruiting actors who aren't Matt Damon but who did play important roles in the existing trilogy. Not long ago he pulled in Joan Allen and Albert Finney to reprise their roles, and now he's got Scott Glenn back in the fold as well. The actor will once again play CIA director Ezra Kramer in The Bourne Legacy. But not until after he plays a part in Precious director Lee Daniels' new film The Paperboy.In The Bourne Legacy, the actor will work alongside Jeremy Renner, who plays the highly trained covert agent at the center of Gilroy's new story, and supporting cast Rachel Weisz, Edward Norton, Oscar Isaac, Joan Allen, Albert Finney and Stacy Keach.
In The Paperboy, he'll play W.W. James, who runs a small-town Florida newspaper. The story revolves around a reporter (Matthew McConaughey) who returns home to that small town in order to investigate a case related to a death row inmate (John Cusack). [Variety]