'Coriolanus' Trailer: Ralph Fiennes, Blood And Shakespeare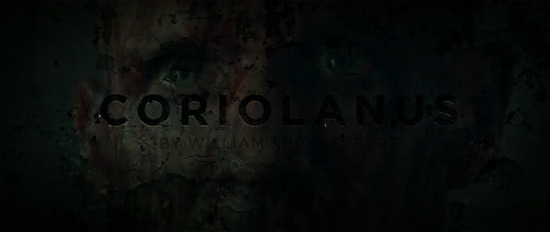 With his modern update of Shakespeare's Coriolanus, first-time director Ralph Fiennes earned quite the warm reception earlier this year at the Berlin film festival. Some of the most vocal adulation went to the supporting performance by Vanessa Redgrave. Indeed, even in this trailer her performance looks nuanced and impressive, with fierce notes that stand out even against the intense work from director/star Fiennes as Coriolanus. He's a powerful general, she's his controlling and power-hungry mother; when Coriolanus fails in a bid for greater power, he is expelled from Rome and allies with a former enemy (Gerard Butler) to take revenge.
This first trailer certainly makes the film look like a compelling piece of work and a persuasive translation of Shakespeare to a modern setting. Check it out below.
The Weinstein Company will open Coriolanus on December 2.
Caius Martius 'Coriolanus' (Fiennes), a revered and feared Roman General is at odds with the city of Rome and his fellow citizens. Pushed by his controlling and ambitious mother Volumnia (Redgrave) to seek the exalted and powerful position of Consul, he is loath to ingratiate himself with the masses whose votes he needs in order to secure the office. When the public refuse to support him, Coriolanus's anger prompts a riot which culminates in his expulsion from Rome. The banished hero then allies himself with his sworn enemy Tullus Aufidius (Butler) to take his revenge on the city.