Ben Stiller's Red Hour Digital Pulling Together Talent For Fake Trailer Project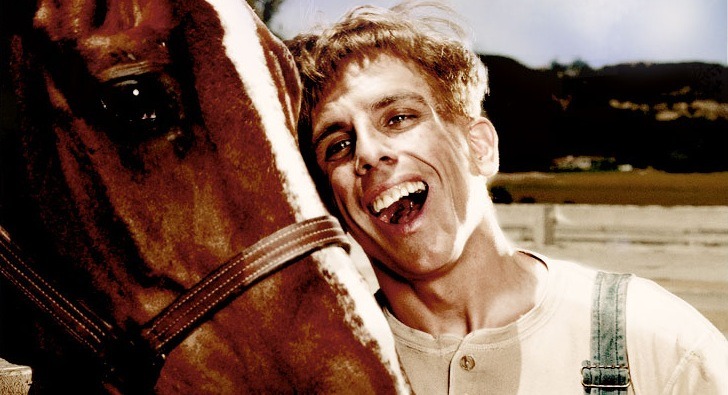 If you were among those who thought the fake trailers were the best part of Tropic Thunder, we've got some good news for you. Tropic Thunder director-writer-star-producer Ben Stiller has begun work through his company Red Hour Digital on The Fake Trailer Project, which is exactly what it sounds like.
Inspired by the opening of that 2008 comedy, the short film series will pull together Hollywood talent from a variety of genres to create 12 parody trailers for made-up projects. The shorts will then be released online over 12 weeks beginning at some point this fall or winter, through an as-yet-unnamed partner. Read more about the project after the jump.
The Fake Trailer Project sounds like a fun idea, but at this point there are so many fake trailers out there already that I'd imagine the filmmakers will have to work pretty hard to set themselves apart. Funny or Die, in particular, has done lots of work in the past with established actors and directors — recently, there was When Harry Met Sally 2 starring Helen Mirren and Billy Crystal. And famous names or no, it's pretty hard to top videos like Brokeback to the Future, The Batman Complex, or George Lucas Strikes Back.
The folks behind real movies have put out their fair share of promos for made-up projects as well. Grindhouse was another recent project that, like Tropic Thunder, used ads for non-existent movies to great effect; two fake trailers created for that film, Machete and Hobo with a Shotgun, have actually gone on to become real films. And who could forget the commercial for that NC-17 Mother Teresa biopic starring "Sophie Maes" (Megan Fox)?
Here's the trailer for Satan's Alley, one of the non-existent films from Tropic Thunder. I'm ostensibly posting it here to give you an idea of what to expect from Stiller's new series, but really, I just think any excuse to revisit this hilarious clip is a good one:
Discuss: What are some of your favorite fake trailers? Do you think Stiller will be able to top those? Do you think any of his fake movies will turn into actual movies a la Machete?