Bruce Willis Officially Cast In 'G.I. Joe 2: Retaliation' [Update]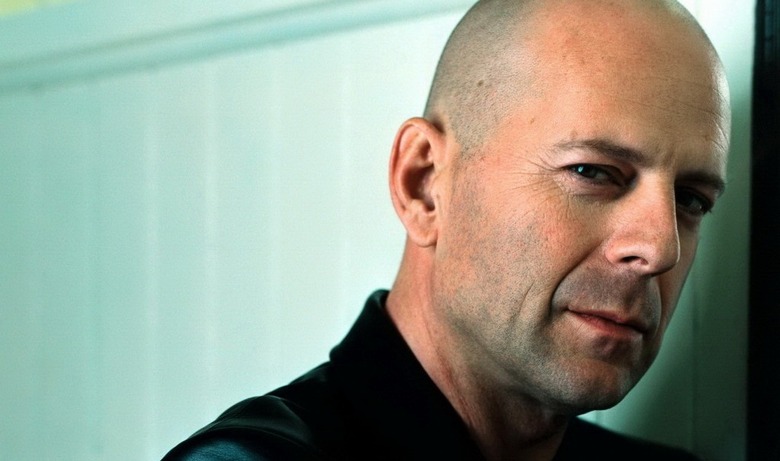 Update: GI Joe 2 star Dwayne "The Rock" Johnson has tweeted a confirmation that Bruce Willis has officially signed on to the cast in G.I. Joe 2: Retaliation. Original story follows.
Earlier this summer, we briefly mentioned a report that Bruce Willis was at the top of the wishlist for a certain role in G.I. Joe 2: Retaliation. Now it seems someone's wishes are one step closer to coming true. Willis has entered talks to board G.I. Joe 2 in the part of General Joe Colton, the original G.I. Joe. In the '80s comic book series, the character is the one who forms the G.I. Joe strike team.
Directed by Jon M. Chu and produced by Lorenzo di Bonaventura, G.I. Joe 2 will be the second installment in the film franchise based on the iconic line of toys. Read more after the jump.
I'll admit to not knowing a whole lot about the character, having never read the comics. But based on what I've heard, Willis sounds pretty perfect for the part. After all, who better to play the original incarnation of the ultimate American soldier than one of the most most recognizable action stars in America? There's no question that Willis is more than capable of playing tough and grizzled, and he's had plenty of practice wielding big scary (prop) guns.
Here's the Wikipedia description of the character:
According to General Colton's 1994 file card, he graduated with the highest honors from the United States Military Academy at West Point in 1960. He was recruited for Special Forces, and later became a Green Beret. In 1963, he was appointed by then President John F. Kennedy to create and command an "ULTIMATE freedom fighting force." It was at this time that he received the code name G.I. Joe.
He later "retired" from active military duty at some point in the later 1960s. He later was placed as the head of a secret Strategic Defense Initiative installation in New York City. There he serves with the lead scientist, G.I. Jane, who originally maintained cover as a combat nurse.
G.I. Joe 2: Retaliation will begin shooting in New Orleans later this month for a June 29, 2012 release.
[Source: The Hollywood Reporter]