Johnnie To's Latest, 'Life Without Principle,' Added To Venice Fest Lineup; See The Trailer And Poster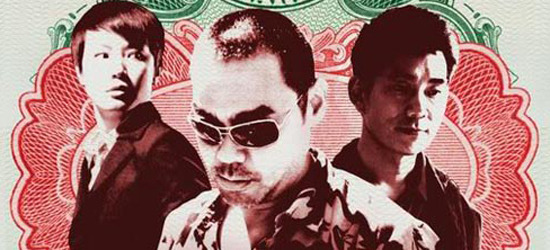 The last competition slot in the Venice Film Festival has now been taken: Life Without Principle, the latest film from prolific Hong Kong director Johnnie To, will now be programmed alongside much-anticipated films like Carnage, Tinker Tailor Soldier Spy, Shame, and Alps.
If the punning title didn't already give you the heads-up, Life Without Principle appears to be a multi-strand thriller with roots in the recent economic crisis. A trailer has been kicking around for a while, originally premiering on Facebook. I was sure we'd run it, mostly because I'm always eager to check out a new To film. But we never did, so have a look at the brief teaser after the break. More story info and the film's currency-influenced poster await as well.
The trailer starts off slow, but portends some tense situations as the characters are backed into their respective financial corners. The director is particularly skilled at creating relatable, if slightly exaggerated, characters and then painting them into corners, so I'm ready to see him work that approach with this economic backdrop.
(If you're not yet too familiar with Johnnie To's work, several of his films are streaming on Netflix: the very satisfying crime pictures Vengeance, Election and Triad Election, the classic weird wuxia/superhero film The Heroic Trio, and the more unusual and uneven Mad Detective.)
Life Without Principle tells the story of three characters: an ordinary bank teller turned financial analyst is forced to sell high risk securities to her customers in order to meet her sales target; a small-time thug delves into the futures index hoping to earn easy money to post bail for a buddy in trouble with the law; a straight-arrow Police inspector, who has always enjoyed his middle income lifestyle, is suddenly desperate for money when his wife puts a down payment on a luxury flat she can't afford and his dying father wants him to look after a young half-sister he never knew he had.
Three little people who are in dire need of money for the predicaments in their respective lives have nothing in common until a bag of stolen money worth $5m pops up and lands them in an intricate situation that forces them into making soul searching decisions about right and wrong and everything in between on the morality scale.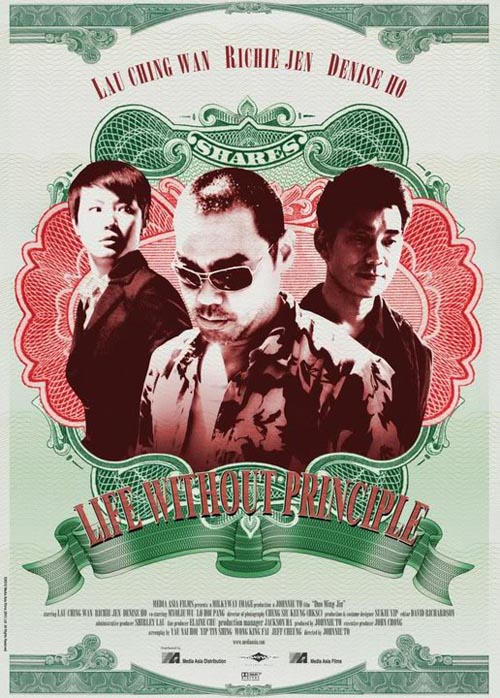 [Venice update via The Playlist]