'The Odd Life Of Timothy Green' Trailer: Who's That Kid?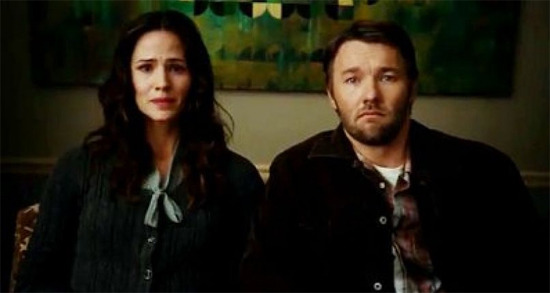 I can't quite figure out The Odd Life of Timothy Green. Peter Hedges (What's Eating Gilbert Grape and About a Boy screenwriter; Pieces of April director) directs Jennifer Garner and Joel Edgerton as a couple who buries all their hopes and desires for a child in a box in the back yard. The next day they're rewarded for their efforts by the appearance of a boy who claims to be their son. Have their wishes come true, and without all that pesky dealing with potty training and teething? Where did the boy come from? And with that premise, which could be horror as easily as fairy tale, what kind of film is this? (Hint: Disney is releasing it.)
Check out the trailer below and start to get an idea about The Odd Life of Timothy Green.
I do like Joel Edgerton's presence in this trailer; he's the one aspect of the film that instills a bit of hope. Beyond that, I have no idea what this movie is really going to be. Thanks to the air of magical realism, I get a vague vibe from older, weirder Disney films like Something Wicked This Way Comes, not that I actually expect this one to go that far. Disney will release The Odd Life of Timothy Green in August 2012. Yeah, a year from now. That doesn't seem like a good sign.
Academy Award–nominated director/writer Peter Hedges (Dan in Real Life, What's Eating Gilbert Grape?) brings enchantment to the screen with The Odd Life of Timothy Green, an inspiring, magical story about a happily married couple, Cindy and Jim Green (Jennifer Garner and Joel Edgerton), who can't wait to start a family but can only dream about what their child would be like. When young Timothy (CJ Adams) shows up on their doorstep one stormy night, Cindy and Jim—and their small town of Stanleyville—learn that sometimes the unexpected can bring some of life's greatest gifts.