Kenny Ortega To Direct 'Dirty Dancing' Remake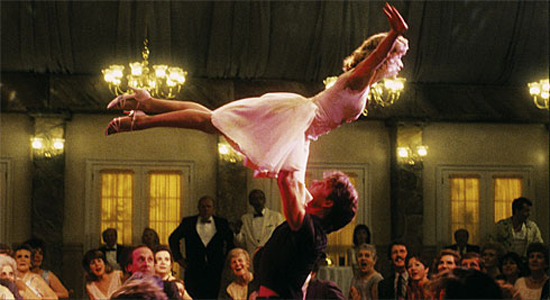 Briefly: Choreographer-turned-director Kenny Ortega directed the first two High School Musical films, the Michael Jackson performance film This Is It, and was set to direct the remake of Footloose before dropping out and leaving room for Craig Brewer to take that project. But Kenny Ortega is now set to remake another well-liked '80s dance film. Lionsgate has just hired him to direct a new version of Dirty Dancing. And if anyone is a good choice to remake this particular movie, it is Ortega, as he choreographed the now-famous moves (referenced recently in Crazy, Stupid, Love.) in the original 1987 version.
Deadline says that this remake is a "high priority" for Lionsgate. Back in 2009 when the intent to remake the film was announced, Julia Dahl (Uptown Girls writer, West Wing writer/story editor) was penning the new script. IMDBPro still lists her as the screenwriter. Expect to hear casting on this pretty soon; would-be Jennifer Greys and Patrick Swayzes should start polishing their moves now.