Best Comments Of The Week: 'Spider-Man 2', 'Die Hard 5', 'Green Lantern 2' And Superman, Catwoman, 'The Darkest Hour' Alien First Looks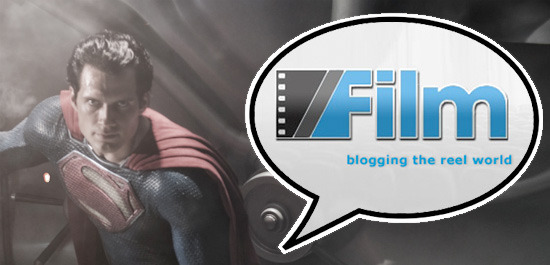 As you know, this week we launched a new registered user-only commenting section. I thought since the weekends are always slow here on /Film, why not take a look at the most liked comments of last week. Maybe we'll continue to post this round-up every weekend and you might even see your comment on the /Film front page. The comments are voted on by you, the /film readers and commenters, but /film editors make the final cut. I hope that in coming weeks we'll have more longer-form thought provoking points, alongside the quick one-liners. So here goes...
In response to "First Look: Henry Cavill as Superman in 'Man of Steel"", SideshowRaheem commented: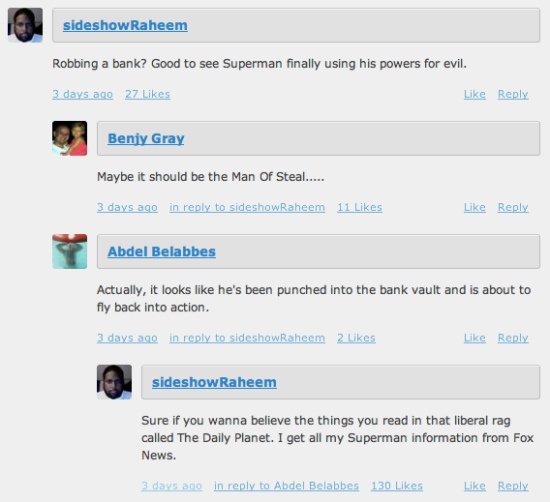 More after the jump.
In response to "First Official Photo: Anne Hathaway as Catwoman in 'The Dark Knight Rises'", Drew Butler commented:

Karthik Shankar commented:

In response to "'The Amazing Spider-Man 2? Gets 2014 Release Date", Justin Jump commented:

ranhalt commented: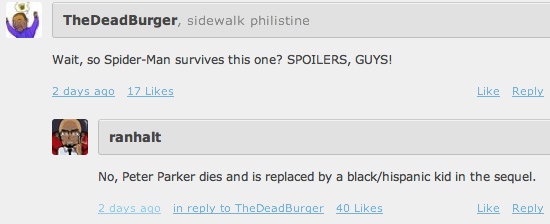 In response to "Glimpse the True Forms of the Aliens in 'The Darkest Hour'", Abdel Belabbes commented: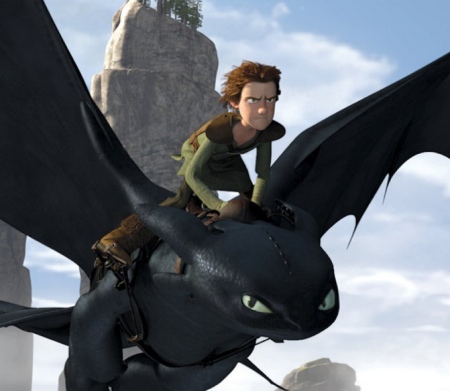 Ben Pinneo commented:

In response to "Expect 'Green Lantern 2? to Be Darker and Edgier Than the First", Apocalypse Now n' Later commented: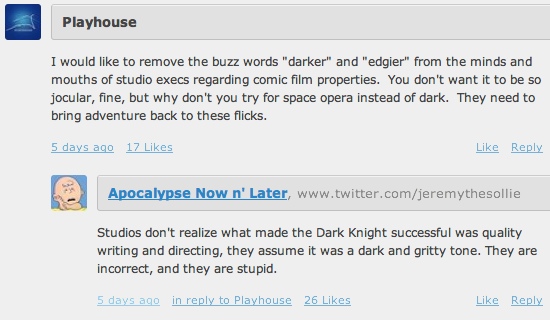 In response to "Plot Details for 'Die Hard 5? Revealed; 'Max Payne' Director John Moore to Replace Noam Murro?", DyeLorean commented: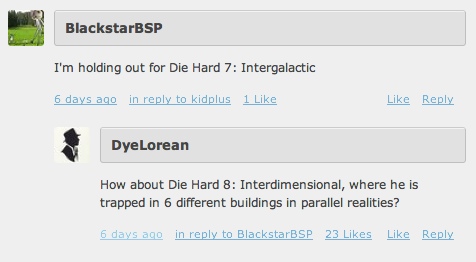 And we end the week with the Weekly Stats: