Jason Momoa Writing A 'Conan The Barbarian' Sequel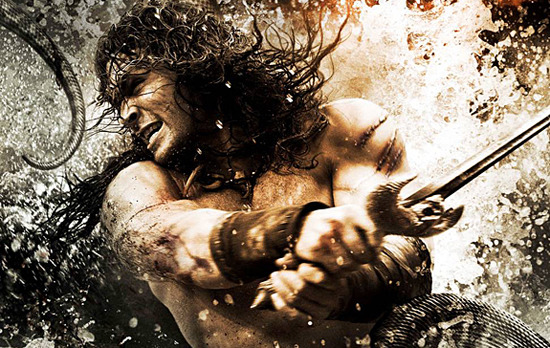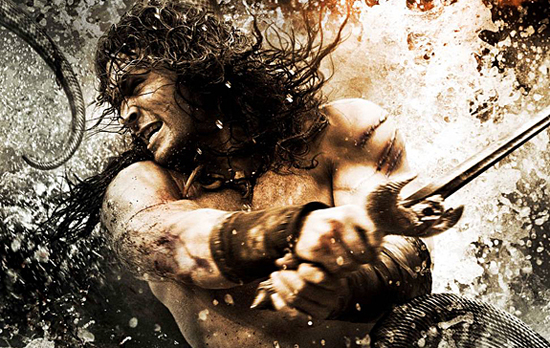 Let's hear it for actors who try to take their careers into their own hands. It's not something that always works out, but I can applaud people who are proactive when it comes to shaping the direction of their career path. We've recently heard that Bradley Cooper, for example, is so keen on making a film based on Dan Simmons' Hyperion novels that he's angling to write the script himself. And now Jason Momoa, who plays the lead in the new version of Conan the Barbarian, says he is writing a script for the sequel.
Crave Online spoke to the Conan star, asking at one point if there is a story he'd like to do for the next film. Momoa responded, "I wrote it," before adding "we're waiting to see if they'll accept it."
He says of his story/script,
It will mostly be... It's character-adapted, because I really want to get into more of the mythical creatures, you know? [...] We wanted to go there [in the first one], but having Clash of the Titans, and coming out against that, we wanted to put the budget into some other things. [...] I don't want to give anything away, but we already have our Conan, really it's about the villain, what that villain is going to extract from Conan, and where as an actor I want to go with Conan. [...] So, I think we have a good lock on it. Also, I feel it's beautiful... How many actors get to go in there and go, "I'm part of the writing process?" and care that much about the character, because he is a fan himself? It's great. You know some people go like, "It's great, I'm going to be in my trailer." I want to @#$%ing make a great Conan movie.
We know that Conan's producers are already planning a second film, though those plans could change or go away completely if this one arrives in empty theaters.
http://dl.dropbox.com/u/6464962/11%20It%27s%20Getting%20Boring%20By%20the%20Sea.mp3