Page 2: Ghostbusters, Iron Giant, Terry Gilliam, Attack The Block, Game Of Thrones, Star Wars, Lord Of The Rings, GI Joe 2, Muppets, Top Gun, Hunger Games, Rowan Atkinson, Dr Horrible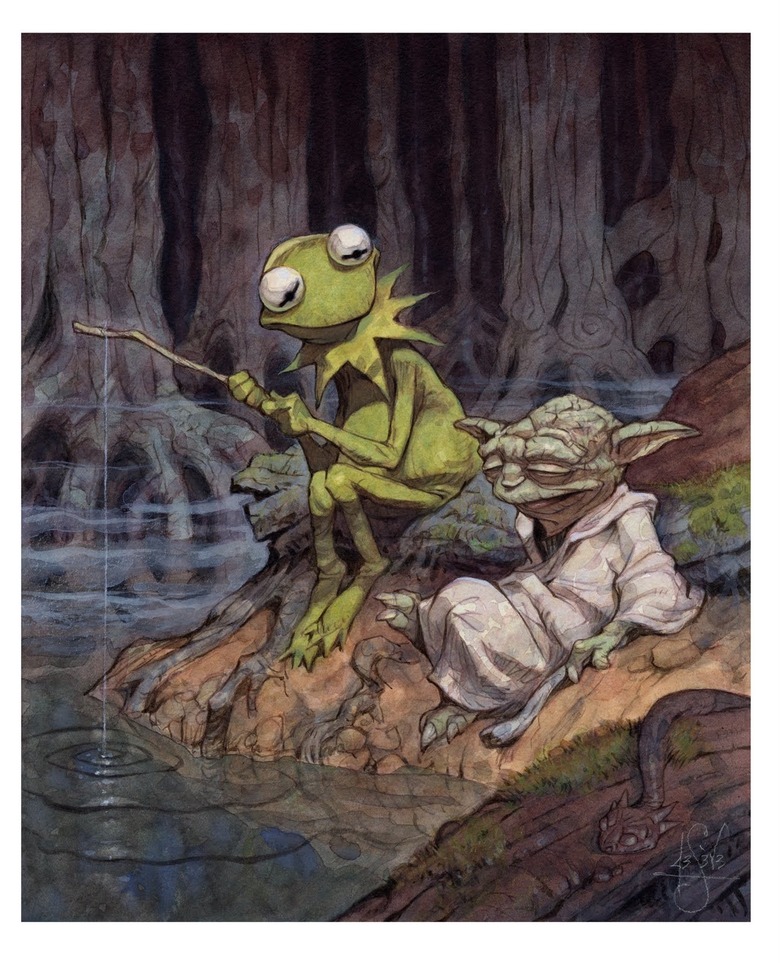 What is Page 2? Page 2 is a compilation of stories and news tidbits, which for whatever reason, didn't make the front page of /Film. After the jump we've included 46 different items, fun images, videos, casting tidbits, articles of interest and more. It's like a mystery grab bag of movie web related goodness. If you have any interesting items that we might've missed that you think should go in /Film's Page 2 – email us!
Header Photo: "Easy Being Green, It Is Not" illustration featuring Yoda and Kermit by artist Peter de Sève.
Phillip Noyce, who directed the pilot for ABC's upcoming tv series Revenge, has signed a first-look development/exclusive directing deal with the network.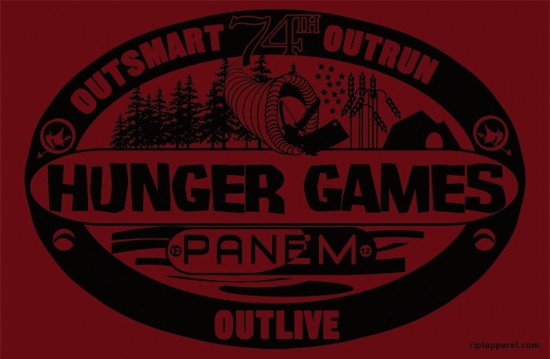 Today's t-shirt of RIPT Apparel is a Hunger Games/Survivor-inspired design "Forever Everdeen".
Family Guy creator Seth MacFarlane has signed on to update Carl Sagan's Cosmos: A Personal Voyage. Fox will air MacFarlane's Cosmos: A Space-Time Odyssey in 13 parts during primetime.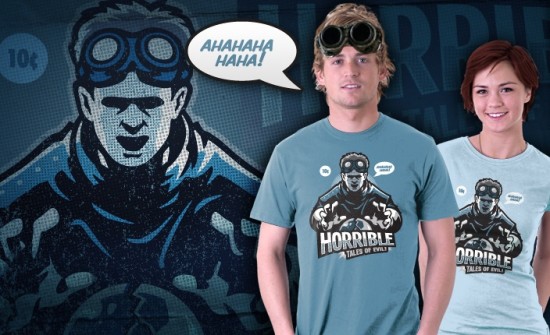 Today's t-shirt of the day on TeeFury is Dr Horrible-inspired design "Horribly Evil"
Paul W.S. Anderson's The Three Musketeers is set to open the Tokyo International Film Festival on October 22nd 2011.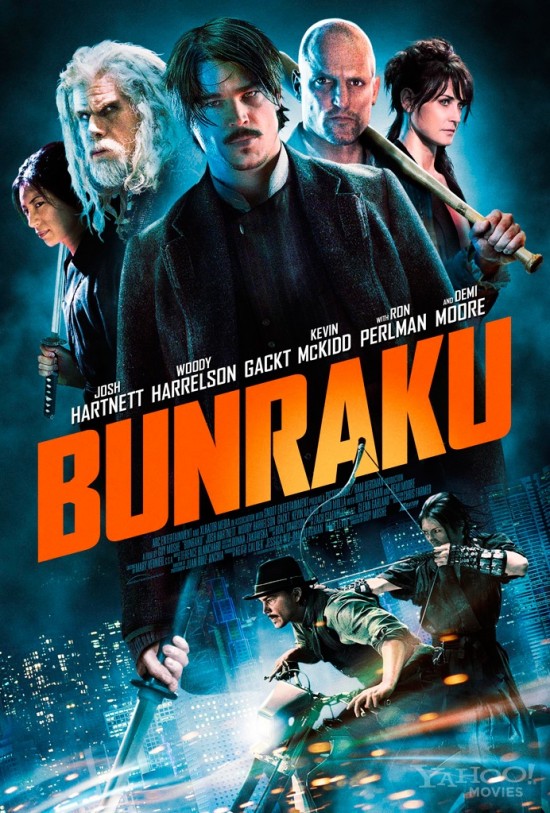 Check out the poster for Guy Moshe's Bunraku, which stars Josh Hartnett, Demi Moore, Woody Harrelson, Ron Perlman, Kevin McKidd and Gackt.
TV legend Patty Duke will guest star in a season 2 episode of CBS' Hawaii Five-0 as "an Alzheimer's-afflicted mother of a murder victim."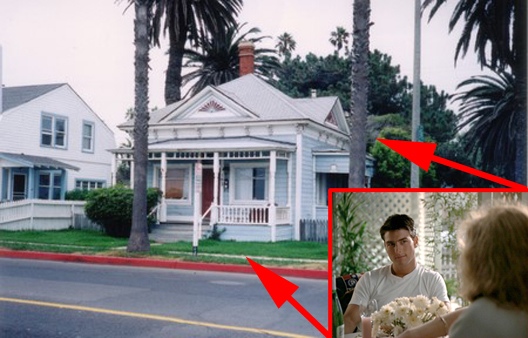 Residents of Oceanside, CA are preserving a 124-year-old bungalow used in Top Gun, while "handing three other historic homes on the block over to the wrecking ball."
Hayao Miyazaki's next film is an autobiography. Although the Anime News Network says that producer Toshio Suzuki "did not specify if the work is Miyazaki's own autobiography, or an adaptation of another person's autobiography."
Due to the amount of graphics and images included in Page 2, we have to split this post over a BUNCH of pages. Click the link above to continue the second page of Page 2.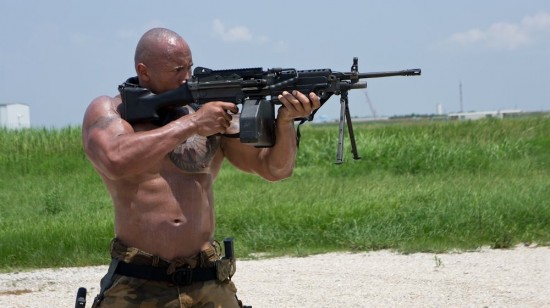 Dwayne Johnson tweeted a photo of himself as Roadblock in Jon M. Chu's GI Joe 2.
Netflix Canada has crossed the one million subscriber mark, only  ten months after launching in the country.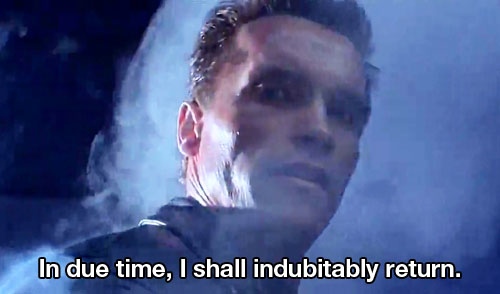 Slacktory lists famous movie quotes as if spoken by a proper englishman.NOLA lists the most Under-appreciated Films of the Last Decade.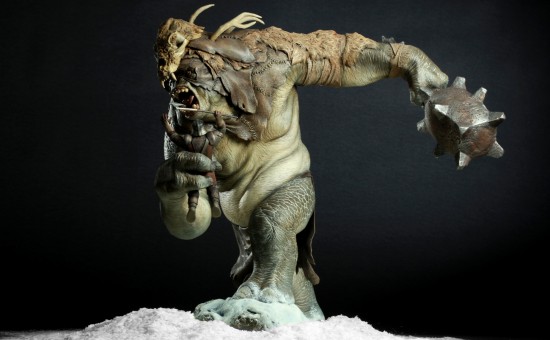 Sideshow Collectibles is selling a Lord of the Rings polystone statue of the Snow Troll.Ranker lists The 12 Most Hilariously Negative Smurfs Reviews.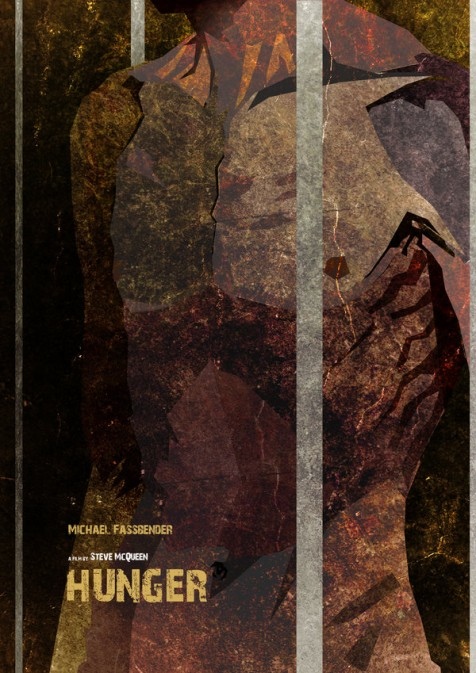 Stefan created this poster for Hunger.
DenOfGeek wonders if Hollywood has lost the ability to end a blockbuster movie?Watch a clip from Don't Be Afraid of the Dark.
Artist/sculptor Lawrence Noble, who has created some memorable Star Wars posters and sculptures, has launched a website showcasing his many works.
Due to the amount of graphics and images included in Page 2, we have to split this post over a BUNCH of pages. Click the link above to continue the third page of Page 2.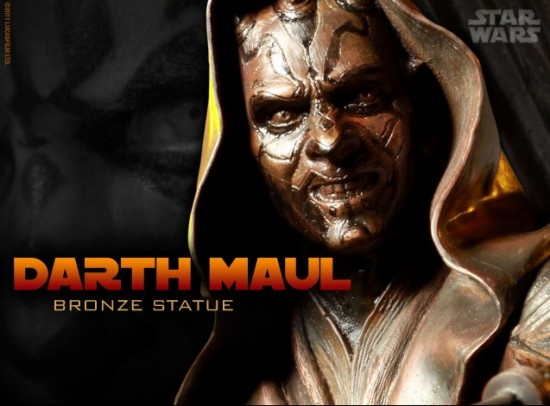 Sideshow Collectibles has updated their site with a preview page for their Darth Maul Bronze Statue.
ARC Entertainment and XLrator Media have acquired North American distribution rights to the rock and roll comedy Killing Bono, which premiered at the Seattle International Film Festival.
Terry Gilliam demonstrates how to creates cut-out animations in a clip from 1974.Elliot Handler, founder of Mattel, Inc., died at the age of 95.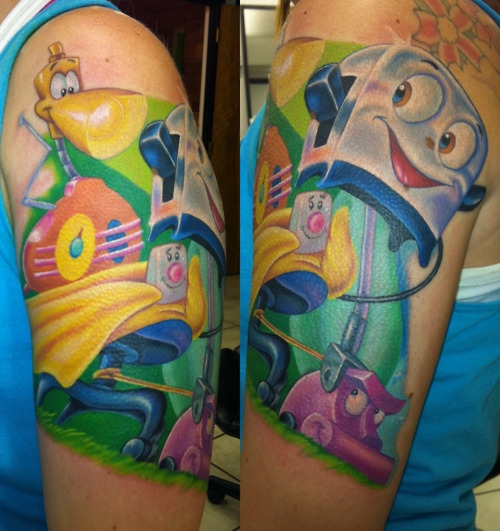 Brave Little Toaster tattoo.
Best-selling author Joe Quirk is suing Sony Pictures alleging that the story from one of his books, The Ultimate Rush, was ripped off for their upcoming action movie Premium Rush.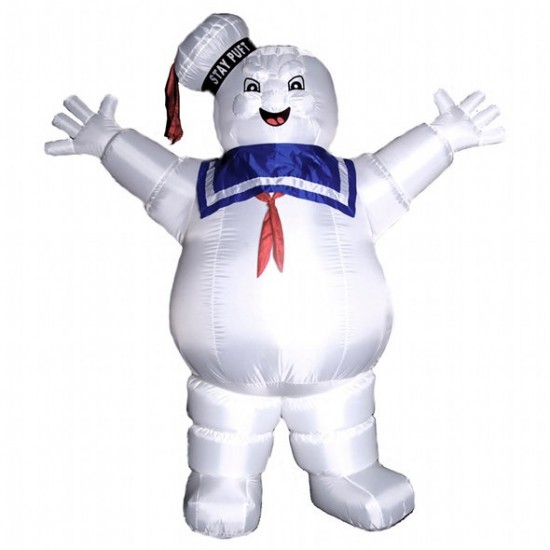 You can now buy a $110 8.5-foot tall inflatable Stay Puft Marshmallow Man from Ghostbusters.BuzzFeed lists ten celebrities you didn't know were screenwriters.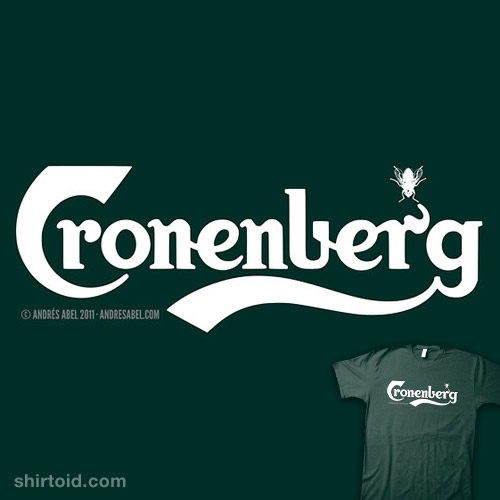 Cronenberg t-shirt.
Rejects offers a brief history of the flamethrower in films.
Due to the amount of graphics and images included in Page 2, we have to split this post over a BUNCH of pages. Click the link above to continue the fourth page of Page 2.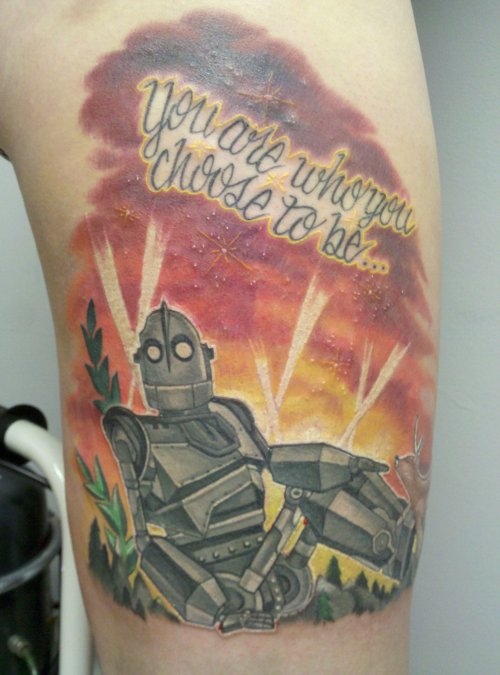 Iron Giant tattoo.
Showtime has announced premiere dates for Californication, Shameless, and House of Lies: January 8th 2012.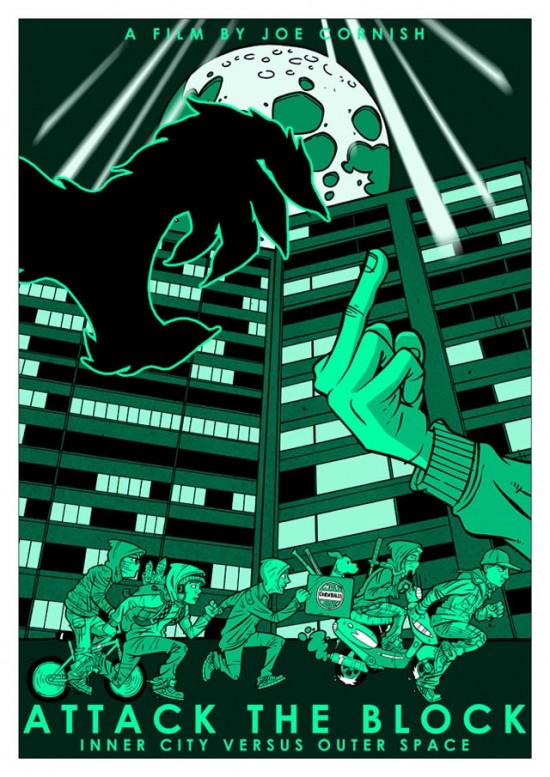 James Stayte created a poster for Attack The Block.
Annette Charles, who played Cha Cha DiGregorio in the 1978 film Grease, died Wednesday night.Watch a clip from John Landis' Burke & Hare , the horror comedy starring Simon Pegg, Andy Serkis, Isla Fisher and Tom Wilkinson.Simon Curtis' My Week With Marilyn starring Michelle Williams will make its world premiere at the 2011 New York Film Festival as a Centerpiece Gala selection.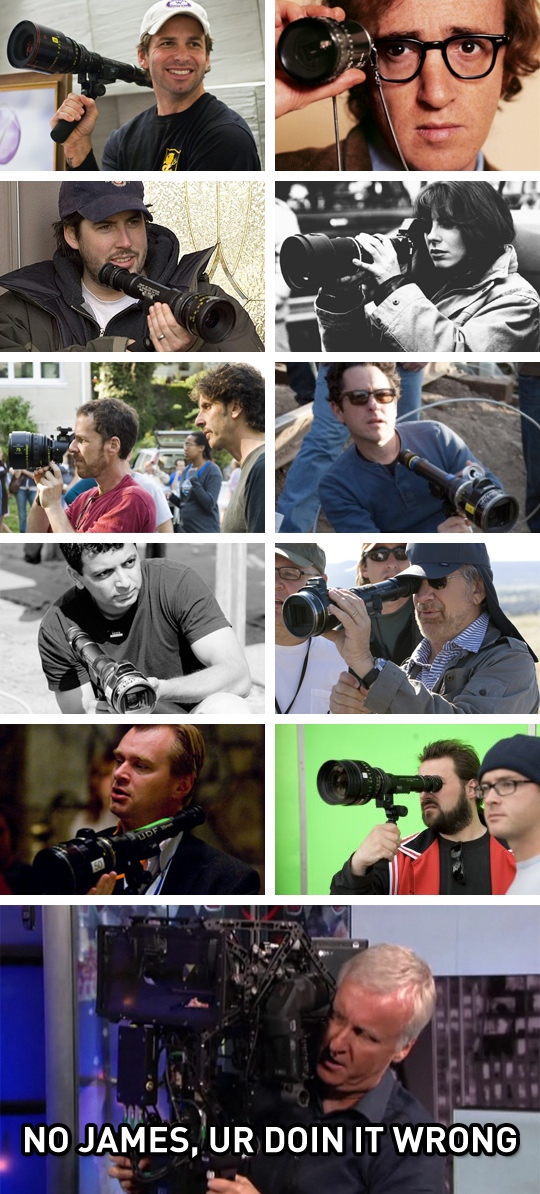 UltraCulture takes a look at directors with viewfinders.
Rock icon Alice Cooper will produce "Alice Cooper: Welcome To My Nightmare" as a horror maze for Universal Studios Hollywood's "Halloween Horror Nights."
What if Game of Thrones was an 8-Bit video game?
Don Mischer and Brett Ratner are producing the 84th Academy Awards,
Due to the amount of graphics and images included in Page 2, we have to split this post over a BUNCH of pages. Click the link above to continue the fifth and final page of Page 2.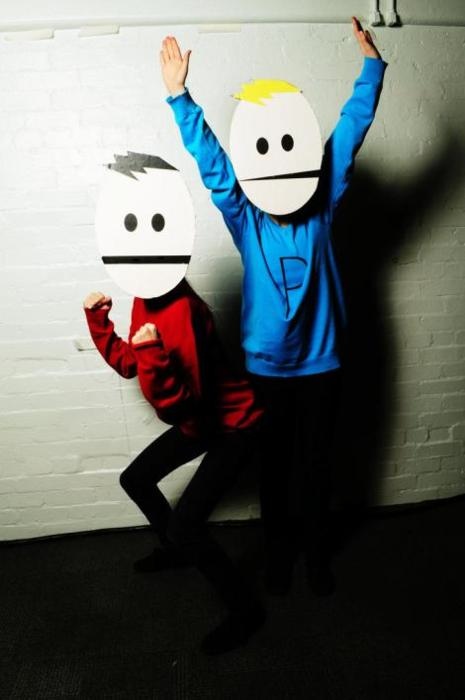 Terrance and Phillip cosplay.
Mr. Bean star Rowan Atkinson reportedly received "minor injuries" in a car accident yesterday.
Run a Zombie-infested 5K obstacle course in Baltimore this October.
Warner Bros. has acquired feature film rights to Nate Simpson's Image Comics comicbook Nonplayer with producers Roy Lee (The Ring) and David Heyman (Harry Potter).
In the latest edition of Trailers From Hell, director John Landis provides audio commentary to the trailer for The Ladies Man.
George Miller's Mad Max: Fury Road will no longer film in Broken Hill, New South Wales due to the weather.