'The Day' Trailer: The Post-Apocalypse Plays At Midnight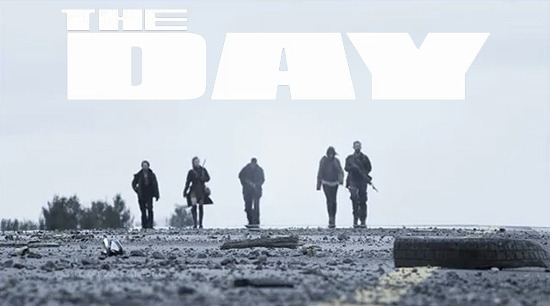 Yesterday I highlighted one of the films announced for the Midnight Madness program at the upcoming Toronto International Film Festival, Bobcat Goldthwait's God Bless America. Today we're back with another MM offering: The Day, a post-apocalyptic thriller that stars Ashley Bell, Dominic Monaghan, Shawn Ashmore, Cory Hardrict, and Shannyn Sossamon.
This is actually the encore presentation of this teaser, which has been floating around for months. Chris ran it in This Week in Trailers back in December of last year, and I can't add much that he didn't already cover. The film looks like a more approachable episode of a side story from The Road, but the fact of its inclusion in the Midnight Madness program at TIFF certainly bolsters the already decent impression engendered by this footage.
(And the Explosions in the Sky track, from their record 'All of a Sudden I Miss Everyone' still doesn't hurt.)
In a post-apocalyptic future, an open war against humanity rages. Five survivors wander along rural back-roads, lost, starving and on the run. With dwindling food stocks and ammunition, an attempt at seeking shelter turns into a battleground where they must fight or die. Starring Ashley Bell, Dominic Monaghan and Shannyn Sossamon.