J.J. Abrams Says 'Star Trek 2' Will Put Story And Characters Before Release Date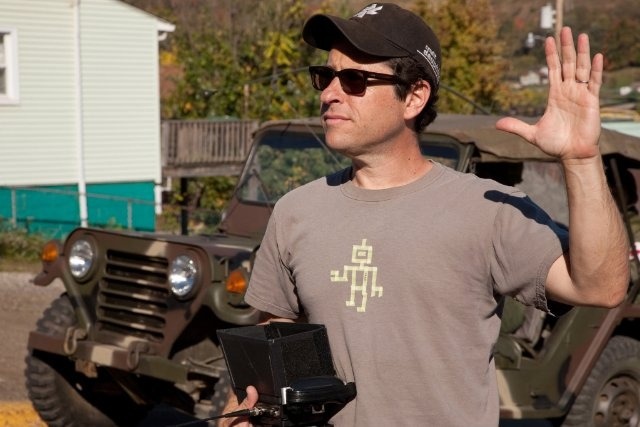 As awesome as it would have been for the sequel to J.J. Abrams' awesome 2009 Star Trek to be coming out next summer, it's almost more exciting to read about how much respect the director has for the film. Instead of being beholden to a release date, Abrams and his writers – Roberto Orci, Alex Kurtzman and Damon Lindelof – are currently working on getting the most important elements – story, character – in place before they even think about pre-production, casting, scheduling and the business of making the movie. That means while there's no specific start or release date (Orci and Kurtzman recently referenced this), the story is being put before the business. And that's fantastic news.
After the jump, read Abrams' quote on slowing down the work on Star Trek 2 so that the film is just as good – if not better – than the original.
The below quote comes to us from our friends at Collider who caught up with Abrams at the TCA's where he was supporting Person of Interest, one of his new shows premiering this fall. The question was, "Are you back focused on Star Trek 2 now?"
Yeah. There have been a lot of things that we've been working on, a lot of important elements that we just know we need to really nail down and solve. Once you say, "We're ready to go, but we don't have a finished script yet," or "I'm directing the thing and here's the release date, but we don't have a finished script," what starts to happen – and I've seen this happen with a lot of friends of mine – is that you're suddenly in production on a movie that they're thinking, "Oh my god, we weren't really ready. We thought we'd get it done in time, but we didn't." So, while we have a moment to say, "Let's get the important things figured out," then all the pre-production stuff will come. But, I just want to make sure that we're putting the story and the characters, the cast and the crew, and most importantly the audience, first before we start talking about exactly which locations we're going to be shooting at and what the wardrobe and visual effects budgets are. It just seems important that we get the important stuff right first.
That is so good to hear, it almost brings a tear to my eye.
The rest of Collider's press line interview with Abrams is worth your time too. He talks about how Paramount is supportive of the decision, confirms that he's not "officially" the director yet as well as his thoughts on Mission: Impossible – Ghost Protocol (here's a hint, "I think it's the best one of the series.")
Do you wish more filmmakers would get all their ducks in a row before filming a movie? How often is that kind of mistake made?