Kenneth Lonergan's Long-Delayed 'Margaret' Finally Gets A Release Date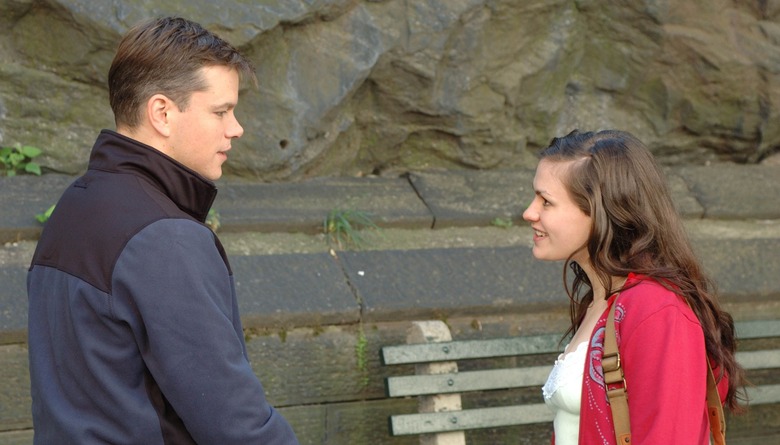 Way back when, we reported on a film called Margaret by You Can Count on Me director Kenneth Lonergan. At that point — 2009 — the film had already been delayed for years, and our post was an explanation of the various reasons why. Now, three years after that, the film is finally set to get a release.
Starring Anna Paquin, Mark Ruffalo and Matt Damon, Margaret revolves around a young woman dealing with guilt and grief in the wake of a tragic bus accident. The film marks a reunion for Ruffalo and Lonergan, who previously worked together on the excellent You Can Count on Me. Read more after the jump.
To make a long story short, Lonergan was unable to finish the film in a way that satisfied both him and the studio. A large part of the contention was over Margaret's length — Lonergan's cut ran three hours, Fox Searchlight demanded that he get it down to two. Various editors, including Sydney Pollack, Scott Rudin, and Thelma Schoonmaker, came and went, loans were had (from Lonergan's buddy Matthew Broderick, who has a supporting role in the film), and an ugly legal battle ensued.
This past spring, however, producer Gary Gilbert promised that we'd see the long-delayed film hit theaters before the end of the year, and it seems he's making good on the promise: Margaret is now set to open September 30, according to Exhibitor Relations. The cut that's being released seems to be the one "arbitrated" by Martin Scorsese, as mentioned by Ruffalo earlier this year.
Oddly enough, the delay has made Margaret's release extra timely. Ruffalo has called the movie "a love story to a post-9/11 America and New York City," and, well, you probably don't need me to tell you what tragic event hits its ten-year anniversary this fall. The attack is bound to be extra-fresh in people's minds right around the time of Margaret's premiere.
Though no one's seen the final cut at this point (obviously), it sounds like we're in for a treat. Brendon Connelly, while writing about the project for /Film, called the script "truly splendid," and Scorsese is said to have called a 2006 cut of the film "a masterpiece." Though the movie's undoubtedly changed a lot since then, I'm hoping that not all of its greatness has been lost. At the very least, the director and the cast haven't changed — and they were a huge part of why Margaret was so highly anticipated to begin with.