Lost Alfred Hitchcock Film 'The White Shadow' Discovered In New Zealand Archive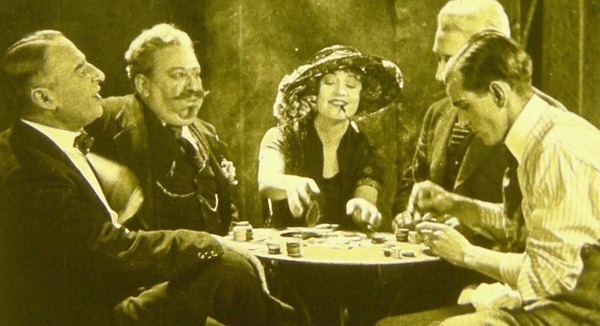 The New Zealand Film Archive and the National Film Preservation Foundation (NFPF) announced this week that they had discovered the first 30 minutes of The White Shadow, a 1923 silent film considered to be the first credit by Alfred Hitchcock. Although Hitchcock did not direct the movie — Graham Curtis did — the now-legendary filmmaker, then 24, served as assistant director, editor, and production designer. The British melodrama follows twin sisters — one evil, one good — both played by Betty Compson, and co-stars Clive Brook. Read more details, including information on its American "re-premiere," after the jump.
Leslie Lewis, a nitrate expert with the NFPF, was the one who went through the material and figured out what the reels labeled "Twin Sisters" really were. After taking a closer look at the footage and engaging in further research, Lewis came to realize that those reels were, in fact, White Shadow. She discovered three reels in all, totaling 30 minutes.
National Society of Film Critics chairman and Hitchcock expert David Sterritt is no fan of The White Shadow director Curtis, whom he denounces as a "hack" who was jealous of Hitchcock. However, Sterritt expressing his excitement over the discovery of "the missing link":
He was a creative young man who had already done some writing. We know the kind of creative personality he had when he was young and we know a few years later he started directing movies himself. What we don't know is how these things were coalescing in his imagination.
The White Shadow has been sent back to the U.S., where it will "re-premiere" September 22 at the Samuel Goldwyn Theater. It will then be added to the Academy of Motion Pictures Arts and Sciences' Hitchcock archive, which also includes the director's letters.