Disney's 'Snow White' Reimagining Gets A New Director And Title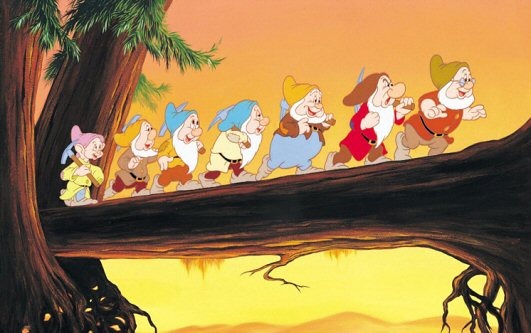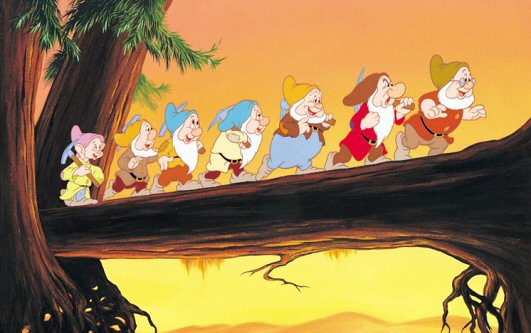 While Relativity and Universal have been publicity dueling with their competing Snow White films, Disney has been slowly developing one of its own. The project, formerly known as Snow and the Seven, has been in development since 2002 with the latest update coming six months ago when Oscar-winning screenwriter Michael Arndt came on-board to firm up the script. Disney must have really liked his work because they've gone ahead and officially changed the title to The Order of the Seven and hired commercial director and visual effects expert Michael Gracey to direct.
The Order of the Seven will focus primarily on the seven dwarfs who are deadly warriors in a live action, China-set epic. Read more after the jump.
The Hollywood Reporter exclusively broke the news of the updates to the project. Gracey gets the job from Francis Lawrence, who had been attached to direct but has moved on. The new director's biggest claims to fame are having worked at Animal Logic, the company who did Happy Feet, and then going on to become an award-winning commercial director. You can see some of his work here. He was also once in the running to do the Fraggle Rock film.
Here's how the THR report now describes The Order of the Seven:
The seven are a 19th century-set disparate band of international warriors belonging to a centuries-old order who have lost their way. Their meeting with an Englishwoman being chased by an ancient evil is the catalyst for their redemption. While the project is set in China, the warriors will be from locales near (the U.S.) and far (Russia), and each warrior will have a unique fighting style.
Sounds pretty cool, but almost totally removed from the Snow White myth. Which is probably why Disney has kept the project under wraps, just so they don't get caught up in the Snow White and the Huntsman vs. Snow White debate. Changing the title to The Order of the Seven as opposed to Snow and the Seven is a strong statement that this is a wholly new tale.
Once Gracey signs his deal, he'll begin story boarding, character designs and fight choreographing hoping to get the film in front of cameras next year.