'Rise Of The Planet Of The Apes:' Early Buzz And Behind The Scenes WETA Video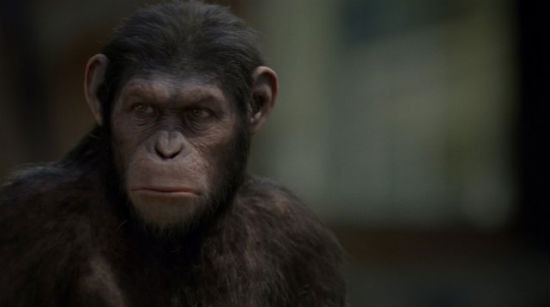 Rise of the Planet of the Apes opens this Friday but it's already begun screening and the buzz is big. Peter tweeted that "Rise of the Planet of the Apes vindicates this summer movie season." George Roush of AMC echoed that by saying "Rise of The Planet of the Apes is hands down one of the best movies of the year." Edward Douglas of Coming Soon says "Rise of the Apes was absolutely fantastic– one of the best franchise reboots since Batman Begins. Andy Serkis gives an inspired performance." And Devin Faraci of Badass Digest added the following: "What's great about APES: the apes. They work, completely and totally. They are the heart and life of the film."
Which leads us to today's video. It's of how WETA used innovative motion capture technology to create the apes in the film. Check it out after the jump and read more Apes praise.
Here's the video thanks to 20th Century Fox:
"This film is not possible without the work of Andy Serkis." For me, that quote stood out among the rest in that entire video. Which is saying something when you see the detail that WETA put into on the film including how they evolved motion capture technology to be used outside. But watching the side by side comparisons of the original footage of Serkis' performance with what you'll see in the film, his work is truly remarkable. One day, he'll get some sort of higher recognition for his contributions.
Back to the film itself, here are a few more quotes from journalists who've already seen Apes. As you can tell above, it's pretty glowing.
Alex Billington of First Showing tweeted that "Ohh yes it's true, Rise of the Planet of the Apes may just be the best movie of the summer. Loved it so much. Andy Serkis is so amazing!"
Nordling from Ain't It Cool News got pretty emotional: "I'll admit, I cried like 4 times in RISE OF THE PLANET OF THE APES. I have no shame. Shit choked me up."
Matt Patches of Hollywood.com told a follower that: "Rise of the Planet of the Apes is actually great"
James Rocchi of MSN is cryptic, but positive by tweeting: "PARADISE LOST + A PROPHET + PROJECT NIM + THE BATTLE OF ALGIERS + San Francisco's deserved destruction = Damn Good Trash"
And Drew McWeeney of HitFix calls it "a smart and grown-up science-fiction thriller that honors the name it carries."
And that's just a sampling. It seems the film is really great and, based on that video, it certainly look it. Where are your expectations two days out from the opening?