Universal Drops 'Clue,' But It Still Lives On Thanks To Gore Verbinski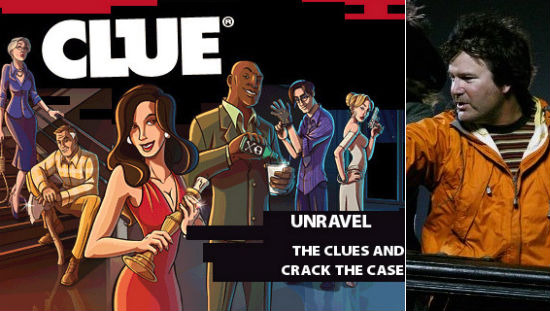 Universal, in the conference room, with the telephone. That's most likely how the movie studio officially dropped their interest in a remake/adaptation of the Hasbro board game Clue. However, Hasbro is currently so flush from films like Transformers: Dark of the Moon, they aren't worried. They've got Battleship, Stretch Armstrong, Ouija and Candyland all still in various stages of production/development and they're letting Clue go out on its own with Gore Verbinski's production company Blink Wink. In fact, screenwriters Burk Sharpless and Matt Sazama have just been hired to take the murder mystery structure and adapt it on a global scale. Read more after the jump.
Deadline broke the news of Clue's journey away from Universal and state that, despite the company not being interested in the game anymore, their relationship with Hasbro remains strong. The two companies signed a six-year deal in 2008 to develop properties based on their games and Clue is just the latest one they've axed. Monopoly and Magic, The Gathering have also been dropped by Universal but each remain alive in their own right.
According to Deadline's piece, Hasbro is more than content developing some of these projects on their own and then going out to studios with scripts and talent attached as opposed to just letting Universal do all the legwork themselves. They realize Universal can't solely focus on Hasbro movies all the time.
Back to Clue itself, Verbinski is still interested in directing (and has been for several years) and helped come up with the latest idea to expand the murder mystery globally. The way I see it, Verbinski's sensibility certainly demands a large canvas, but the charm in Clue itself – as is evident from the 1985 Jonathan Lynn film – is containing it in one place.
Do you think Clue can work on a global scale? Does Universal dropping it bode poorly for the property?