'Snow White' Scribe Melisa Wallack To Write 'Emily The Strange'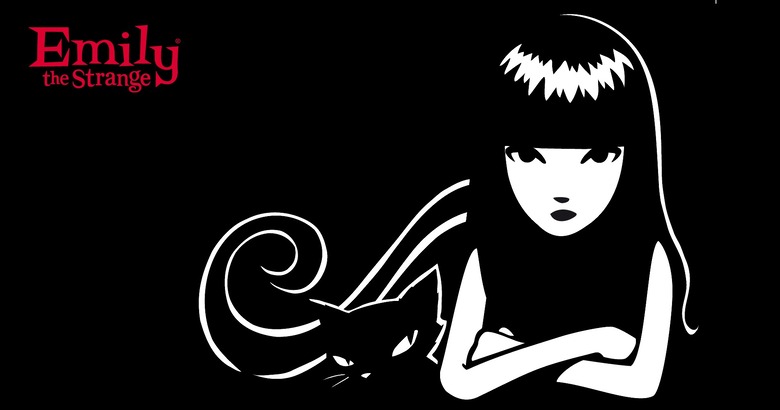 An adaptation of fictional cult figure Emily the Strange has been in the works since 2008, but it's only recently that the project's been picking up steam. Last year, Kick-Ass star Chloe Moretz signed on to play the title character, and now the movie is about to get a script as well. Melisa Wallack, the Black List scribe behind one of two Snow White projects currently in development, has been tapped to write the Emily screenplay for Universal Pictures.
For those who were much cooler than I was and therefore didn't spend their teen years browsing the shelves at Hot Topic, Emily the Strange is a goth 13-year-old girl whose hobbies include hanging out with her cats and wearing the same black dress every day. Read more details after the jump.
Details on the actual plot of the big-screen adaptation have not been revealed, but according to The Hollywood Reporter, Emily the Strange will focus on the origin of the figure and explain "how she came to gain her abilities that fuse technology and imagination." Emily's four cats — Sabbath, Nee-Chee, Miles, and Mystery — will also feature prominently in the film. Mike Richardson and Keith Goldberg, both from Dark Horse, are set to executive produce along with Reger.
Wallack's Snow White project is the one being produced by Relativity and starring Lily Collins and Julia Roberts, not the one set up at Universal with Kristen Stewart and Chris Hemsworth. Wallack's notable previous work includes 2007's Meet Bill, which she wrote and directed.
Discuss: Are any of you familiar with the Emily books or comics? Would they make a good story for the big screen?