'Killer Elite' Trailer #2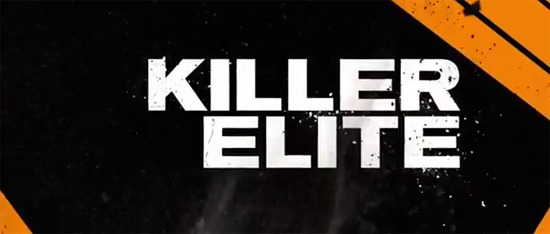 We've got a load of second trailers today — new ones from In Time and Moneyball are on the way — but we'll start with this second look at the Jason Statham action flick Killer Elite. The last trailer outlined the basic plot: Jason Statham is a killer whose mentor/partner (Robert De Niro) is kidnapped by Clive Owen, leading to a big violent rescue attempt set to 'Rock You Like a Hurricane' by The Scorpions. If that sounds terrible then there is probably no reason to keep reading. If that sounds great, know that Killer Elite looks like an action cliche party, and this trailer is your invitation.
I'll say this: some of the stunts look pretty good; Robert De Niro seems to be present and engaged; and the Statham/Owen fight looks a hell of a lot better than the Vin Diesel/Rock throwdown from Fast Five. I can't even pretend I won't watch this, but I'm also not yet fooled into thinking it's going to be a new action classic.
EDIT: I just realized that when I originally published this I forgot to smirk at the best part of the trailer: "Based on a true story." Love it. That changes my whole approach to this one, from both an intellectual and an emotional perspective.
Killer Elite opens on September 23, 2011.
An ex-special ops agent is lured out of retirement to rescue his mentor. To make the rescue, he must complete a near-impossible mission of killing three tough-as-nails assassins with a cunning leader.