First Clip From Todd Solondz's 'Dark Horse' Is Like A One-Panel Cartoon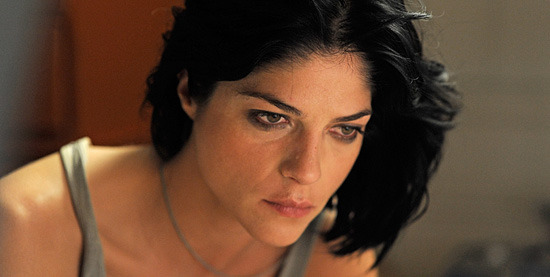 Dark Horse is the latest Todd Solondz comedy that will (very likely) mine the uglier depths of human relationships. The film is set to play the Toronto International Film Festival, and the fest has dropped the first footage of the film.
This short scene is almost more like a classic gag cartoon than anything else, albeit with a pretty dark undercurrent. Check it out and compare to your favorite Far Side and New Yorker one-panel gags, after the break.
Note: the volume on this clip is pretty low.
Dark Horse stars Christopher Walken, Mia Farrow, Selma Blair, Zachary Booth and Donna Murphy, with the lead role played by Jordan Gelber, formerly a low-profile character actor who counts episodes of Boardwalk Empire and Law & Order as his big resume items. That's him in the clip above. Here's the plot:
A thirtysomething guy with arrested development (Justin Bartha) falls for a thirtysomething girl with arrested development (Selma Blair), but moving out of his junior high school bedroom proves too much and tragedy ensues.