'Twixt' Trailer: The Increasingly Strange Dreams Of Francis Ford Coppola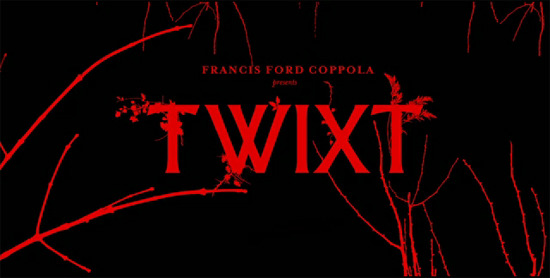 Watching this trailer for Francis Ford Coppola's new film, Twixt, you might have a difficult time understanding why the film was given a rapturous reception not long ago at Comic Con. This teaser, complete with Tom Waits voiceover, introduces Val Kilmer as a failing writer and Bruce Dern as a weirdo small-town sheriff, as well as the dream-characters V (Elle Fanning) and Edgar Allan Poe (Ben Chaplin). Seen outside of the unpredictable and electric performance atmosphere of the film's Comic Con panel, Twixt looks like little more than a b-thriller with a bit of unusual ambition. Is that enough?
This highlights one issue with seeing footage in the context of Comic Con: it's like the film festival high, only more amplified, as you're in a hall with (potentially) thousands of other similarly excited people. Objectivity is difficult.
But the fact that the Twixt panel is one of the best Comic Con experiences I've had doesn't have any impact on whether or not the film, as a standalone piece of work, will be any good. And as we've noted, a big part of the appeal of this particular project will come from the planned roadshow where Francis Ford Coppola and Dan Deacon will present the film in a dynamic format each night.
That said, I like a lot of notes here: some of Val Kilmer's weirder moments, pretty much everything Bruce Dern does, and the atmosphere conveyed for the town. As it starts to get into the dreamscapes I'm less convinced, but that was the case in Hall H, too. And a note: none of this teaser represents the footage that was shown in 3D at Comic Con — while parts of the film will be in 3D, we saw this footage all in 2D.
Inspired by the gothic horror of Edgar Allen Poe, Coppola's latest tells the tale of a burnt-out mystery writer (Val Kilmer) who gets mixed up in murder and evil in a California town.