New Screenwriter Hired For Futuristic 'Robin Hood' At WB; Is The Wachowski's Similar 'Hood' Dead?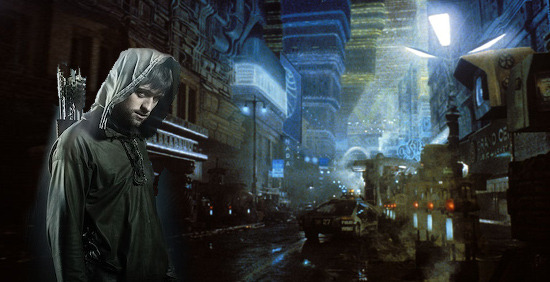 Briefly: One of the bigger laughs we had last year came via the announcement that the Wachowskis were attached to write and direct Hood, an urban retelling of the Robin Hood story. (With Will Smith attached to star.) The project didn't exactly make waves, and rather fell off the radar as the Wachowskis moved into developing Cloud Atlas with Tom Tykwer; they'll shoot that film later this year. Hood became something like a 2010 footnote: "remember this awful-sounding thing they flirted with before taking home the arty prom queen?"
On a parallel track, Warner Bros. has been slowly developing another Robin Hood film, this one a futuristic take set in "a dystopian London and center on a band of thieves whose activities restore hope to the city's embattled population." Jason Dean Hall was hired to write in 2009, and commercial director Nicolai Fuglsig attached to direct.
Now Deadline says that Michael Ross is rewriting the film. So WB is moving forward with this one, quite possibly because the Wachowskis are busy with Cloud Atlas. The question then becomes: is Hood effectively buried with this film taking priority at the studio?