Leonardo DiCaprio Earned $77 Million Last Year, Leads Forbes List Of Hollywood's Highest Paid Actors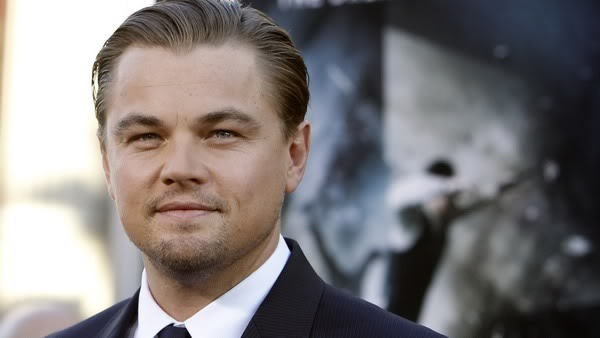 Well, here's something to make you feel bad about whatever meager pittance you pulled in from your last paycheck: Forbes Magazine has released its annual list of the highest paid actors in Hollywood. At the very top of the list is Leonardo DiCaprio, who has apparently raked in $77 million in the past year. Johnny Depp was a not particularly close second, with $50 million.
Like DiCaprio, most of the players at the top were the names you'd expect – seven of this year's top 10 were also among last year's top 10 — with their respective places on the list shuffled around. Other actors in this year's top five were Adam Sandler, Will Smith, and Tom Hanks. Read the rest of the list after the jump.
1. Leonardo DiCaprio ($77 million)
2. Johnny Depp ($50 million)
3. Adam Sandler ($40 million)
4. Will Smith ($36 million)
5. Tom Hanks ($35 million)
6. Ben Stiller ($34 million)
7. Robert Downey, Jr. ($31 million)
8. Mark Wahlberg ($28 million)
9. Tim Allen ($22 million)
10. Tom Cruise ($22 million)
11. Jim Carrey ($20 million)
12. Daniel Craig ($20 million)
13. Robert Pattinson ($20 million)
14. Brad Pitt ($20 million)
15. Matt Damon ($18 million)
The figures are estimates based on conversations with "agents, lawyers, producers and other industry insiders," and reflect gross pretax income earned between May 1, 2010 and May 1, 2011. Fees paids to management, agents, or attorneys were not taken out of the figures.
Most of the top earning actors are somewhat older A-list stars who've been around for a long time — names like Depp, Sandler, Smith, and Hanks were big in the '90s and the '00s and are still big now. Robert Pattinson and Daniel Craig are notable exceptions. Neither of them were well known in Hollywood a decade ago, but have blown up in recent years thanks to key roles in huge franchises. Pattinson is also the youngest person in the top 15, at twenty-five years of age. (Leonardo DiCaprio, 36, is the only other actor on the list under the age of 40.) Last year, then-21-year-old Daniel Radcliffe was the youngest person in the top 10.
One reason why the list tends toward older and more established men has to do with residuals — Hanks and Tim Allen, for example, still pull in money from earlier works like Jerry Maguire (for Cruise) and Home Improvement (for Allen).
Currently, Forbes separates actresses from actors for their highly-paid lists; the actresses' list was released earlier this summer. Were we to combine the lists, Angelina Jolie ($30 million), Sarah Jessica Parker ($30 million), and possibly Jennifer Aniston ($28 million) would've cracked the top 10 at eight, ninth, and tied for tenth places, respectively.
Discuss: Do you think these actors deserve to be the highest-paid actors in Hollywood? Since so many of the names are people who've been around for a long time, who do you think will top the list in 2021 or 2031?