Marvel's 'Doctor Strange' May Still Eventually Spellbind Moviegoers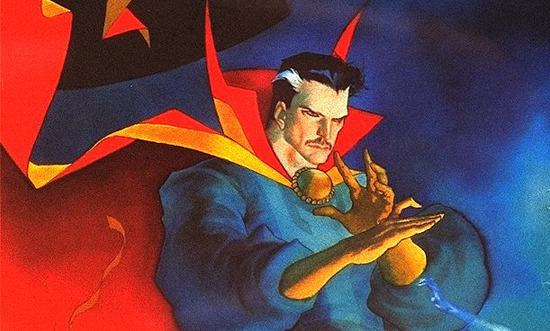 Doctor Strange is a comic book property that has seemingly been high on Marvel's list of possible projects for a couple years. The character, an arrogant surgeon injured in an accident who becomes the guardian of the spiritual side of the Marvel Universe, has been teased on lists of possible projects, and last summer Thomas Donnelly and Joshua Oppenheimer were hired to script. Just over a year after that hire, it's time for asmall update: a script draft has reportedly been turned in to Marvel, which is proceeding with development.
Twitch reports that a script is now in at Marvel. But the update is a purely incremental one, as Twitch also says that Marvel is in continued development on the project — this may not be the final draft of the script by any means (in fact, it almost certainly won't be) and there is no director on board at this point. A director shortlist is being refined, the site says, but that doesn't put us close to the casting and shoot process.
But Marvel's slate is very uncertain after The Avengers and Iron Man 3. We know that Thor and Captain America sequels are in development, and that Edgar Wright is still putting together Ant-Man. But when it comes to officially announced projects we've got nothing after Iron Man 3. (That might well change at the D23 expo coming up later this month.) Announcing another Marvel film for 2013 — namely Doctor Strange –
Doctor Strange would be a welcome addition to the Marvel slate — the character comes with the promise of a lot of wild visual effects, as the film would have to explore the more fantastic corners of the Marvel Universe. We got a taste of that in Thor, but I'd be happy to see a lot more of the kooky stuff that has made Doctor Strange a constant Marvel presence for decades.