The Spielberg Curriculum: Are These The 206 Movies You Must See To Work With Steven Spielberg?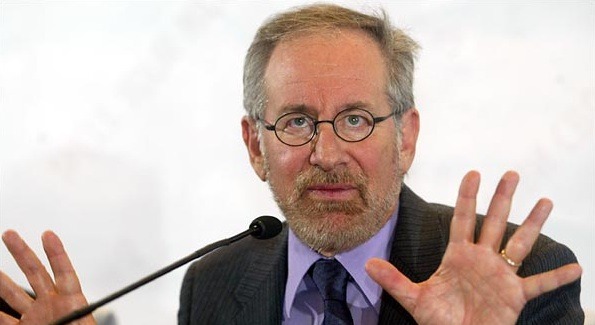 Update: Edgar Wright, who worked with Spielberg on writing Tintin, appears to have confirmed via Twitter that the list is fake.
Whether you're in Hollywood, outside of Hollywood, male, female, celebrated actor or up and coming production assistant, surely anyone who loves movies would kill to work with Steven Spielberg. For the better part of four decades he's been the creative force behind some of the most influential and magical films ever released. And while some would argue his recent work can't compare to that dominance, he's still the go to mentor for the biggest names in the business: Michael Bay, J.J. Abrams, Jon Favreau, etc.
So what does it take to work with Steven Spielberg? Well, other than being ridiculously talented and probably just a little bit lucky, having seen the following 206 movies couldn't hurt. A list is now circulating online unofficially called The Spielberg Curriculum and it's rumored to be a list of movies put together by Spielberg himself that he feels any aspiring filmmaker must see to work with him. Obviously he doesn't do job interviews with a clipboard and checklist, and this could very well be a total fabrication, but it's an interesting exercise none the less. Find out if you make the Spielberg cut after the jump.
The list comes to us from GoIntoTheStory (via JoBlo.) Here's how it's described:
This is a list that someone sent me during a conversation on Twitter. It's unofficially referred to as "Steven Spielberg's List of Movies You Have to See Before You Can Work With Him" aka "Steven Spielberg's Curriculum." Weirdly enough, I could only find ONE mention of it on Google. ONE. And it was a weird mention here: But it's a list of 206 movies that Spielberg assembled as movies that should be required viewing for any aspiring filmmaker. And if you listen to the way Spielberg talks about cinema and the history of film, it's quiiiiite clear he has seen more movies than anyone on earth other than Martin Scorsese. But just goes to show you how overlooked that part of your mantra is: watch. Movies. A lot of the great directors from Spielberg's era have probably seen more than half of those movies. Maybe even 3/4. The younger filmmakers coming up now? I'd be shocked if they'd seen 30 of them. I haven't seen anywhere NEAR half of them. Anyways. Pretty interesting list. I uploaded it as a Google document which I figure is probably easier for sharing than a Word document.
Here's a link to the aforementioned Google Doc.
I'll be brutally honest. I've only seen a pathetic 92 out of 206. That's 45%. Suffice to say, it's a very deep list. How many have you seen?