'Like Crazy' Trailer And Poster; Anton Yelchin & Felicity Jones In Must See Sundance Darling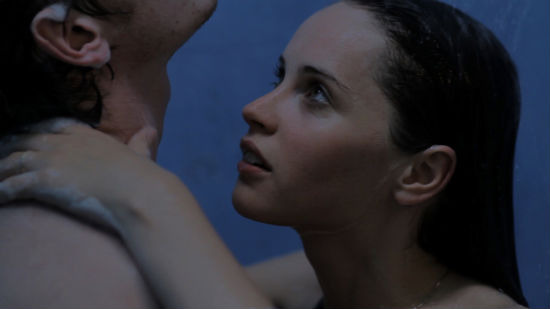 Like Crazy, a beautiful, heartbreaking story of long distance love came out of Sundance like a bullet, with incredible buzz, a Grand Jury Prize, a distributor and more. But as is the case with an obvious awards contender like this, it laid dormant for a few months, waiting for the right time to reemerge and take Hollywood to task for so many soulless, summer blockbusters.
Paramount Vantage has now released the first trailer for Drake Doremus' film which stars Anton Yelchin and Felicity Jones (who herself won a Best Acting award at Sundance) as college lovers who face the inevitably of graduation and a literal ocean apart. It's scheduled for release on October 28 but check out the trailer and poster after the jump.
Head over to Apple to watch the trailer in full HD, or just check out the embed below.
And here's the first poster for the film.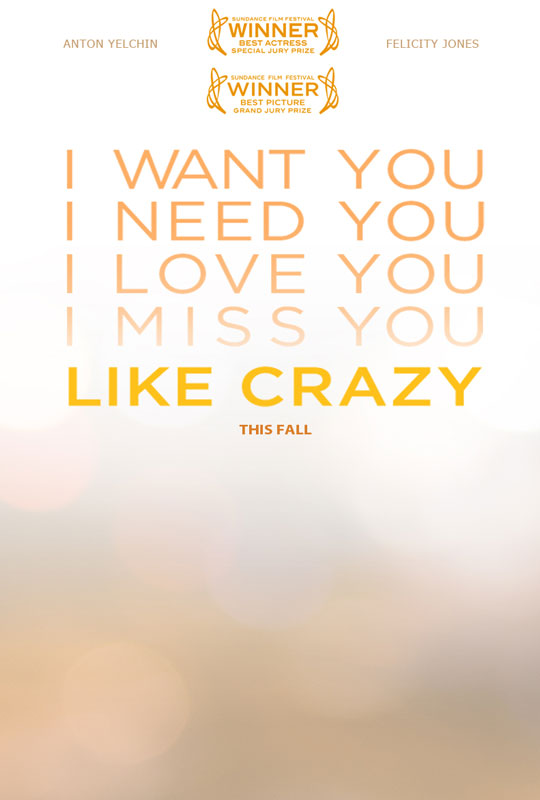 While we're at it, how about an official plot description:
A love story is both a physical and emotional tale, one that can be deeply personal and heartbreaking for an audience to experience. Director Drake Doremus' film Like Crazy beautifully illustrates how your first real love is as thrilling and blissful as it is devastating. When a British college student (Felicity Jones) falls for her American classmate (Anton Yelchin) they embark on a passionate and life-changing journey only to be separated when she violates the terms of her visa.Like Crazy explores how a couple faces the real challenges of being together and of being apart. Winner of the Grand Jury Prize for Best Picture at the 2011 Sundance Film Festival and of the Special Jury Prize for Best Actress for Felicity Jones, Like Crazydepicts both the hopefulness and the heartbreak of love.
As I wrote in my Sundance review, the film is great, and if you're interested, check back tomorrow for an interview with the director. What do you think of the trailer?