Plot Details For 'Die Hard 5' Revealed; 'Max Payne' Director John Moore To Replace Noam Murro?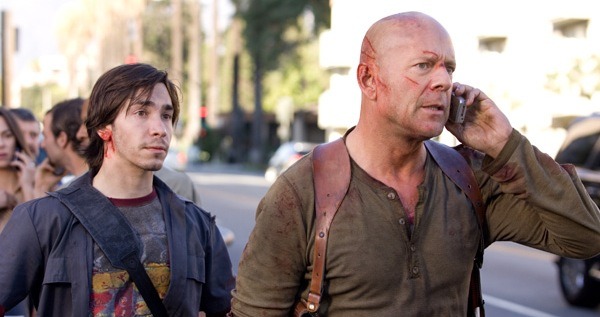 Earlier this year, we reported that Noam Murro (Smart People, those Halo: Reach commercials) had been hired to direct Die Hard 5. More recently, however, Murro was chosen to helm 300: Battle of Artemisia (formerly titled Xerxes), and the demands of that project have forced him to drop Die Hard 5. But the project appears to still be on track– 20th Century Fox hasn't wasted any time finding a replacement, and has already put an offer out to a new director. Meanwhile, the first details for the plot of the new film, scripted by Skip Woods (G.I. Joe: The Rise of Cobra), have been revealed. Hit the jump for more info on the director and the plot.
While we await Moore's decision, let's talk plot details. Way back in early 2010, Willis told MTV News that he envisioned Die Hard 5 expanding the franchise's scope, just as the earlier films had. As you'll recall, the first movie had John McClane trapped in a building, the next one took place in an airport, the third covered New York City, and the fourth the United States. Naturally, Willis explained, Die Hard 5 would have to continue that trend: "Well, it's got to go worldwide."
Now it seems Willis' prediction was spot-on. According to unnamed sources, Die Hard 5 will take the franchise international as John McClane finds himself and his son "drawn into a conflict with local forces" in Russia. (Sorry, Mary Elizabeth Winstead — might not be a part for you in this one.) I suppose this means that Die Hard 6 — which Willis has already said he'd like to do — will have to take place in outer space.
Discuss: Do you like John Moore as a replacement for Noam Murro? Did Murro make the right decision in leaving this project for the 300 sequel?