HBO Execs Promise Lengthy Run Of 'Game Of Thrones,' Talk 'American Gods'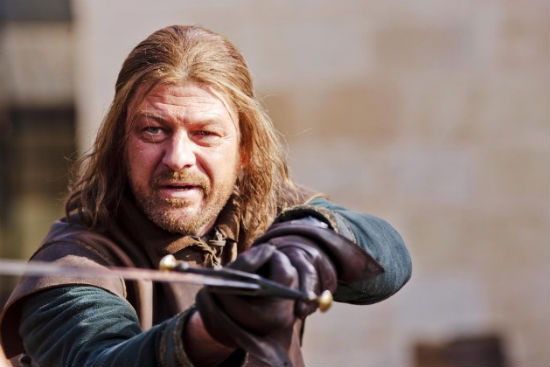 There's a certain risk in falling in love with an HBO show. Talk to fans of Deadwood,  Carnivale and/or Rome and you'll hear bitter tales like those spat out by jilted lovers. That won't be the case with Game of Thrones, say HBO execs, who during a press tour today addressed plans for the show's future. Along with that talk, there was brief mention of the upcoming adaptation of Neil Gaiman's American Gods, which is still in the very early stages.
Game of Thrones first: the show isn't locked into a 'novel-per-season' structure, and HitFix records HBO Programming President Michael Lombardo saying,
If we could do 12 episodes of a show like 'Game of Thrones,' we would... there is no way they could physically do more than 10 [without sacrificing quality]. I can promise you that we won't stop it before it's ready to stop.
HBO Co-President Richard Plepler added, "We know we've succeeded partially by [George R.R. Martin's] satisfaction. We told George we'd go as long as he kept writing."
Collider, meanwhile, asked the two about American Gods, specifically asking about the commitment to six seasons that was recently mentioned.
Richard Plepler denied the six-season plan ("No, no, no, no, no.") and Lombardo said, "It's very early development. It hasn't gotten to the place to even talk about that yet." Mr. Plepler added,
What happens is that things like that get announced as development projects, and then somebody writes about it, as if there's a 10-year commitment, and we haven't even seen a script yet. That happens frequently. It's in early development.
So, American Gods is happening in some form, but at this point it's too early to make any call about what form the series will take in the long run.