'Trespass' Poster Debuts; Film Almost But Not Quite Going Direct To DVD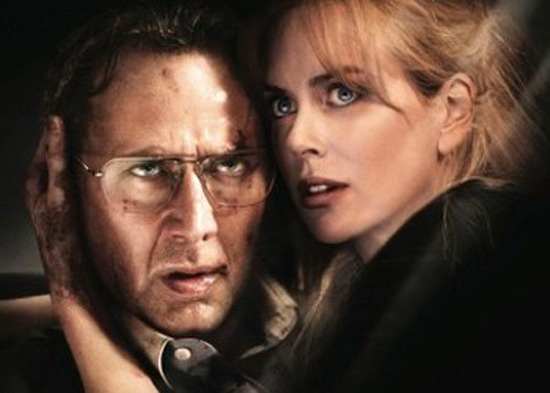 I had hoped that Joel Schumacher's new film, Trespass, would be an example of the rare form he displays every few years. The cast seemed promising: Nicolas Cage and Nicole Kidman play a couple taken hostage in their own home by Ben Mendelsohn, Cam Gigandet and Liana Liberato. My hopes may have been in vain.
Millennium Entertainment picked up the film for release not long ago, but we hadn't heard any plans to actually release it, much less glimpsed any footage. Now there is a poster, and some fine print that indicates the movie will get a very narrow theatrical run before landing on DVD.
Movieline caught a tweet (since deleted) from the official Trespass Twitter account that pointed to this poster. There is an October 14 release date on that — so far, so good — but VideoETA reports that the DVD and blu-ray version of the film is scheduled for a mere two weeks later, on November 1. And you never know; maybe this is more about the general difficulties of marketing and releasing mid-budget films than an indicator of the film's quality. Or perhaps Millennium only just realized it wasn't buying an Ice-T/Ice Cube classic.
As for that poster, looks to be some combination of the one-sheets for Straw Dogs and Funny Games. A little. No?