Superhero Bits: The Avengers, Justice League, Dark Knight Rises, Batman: Arkham City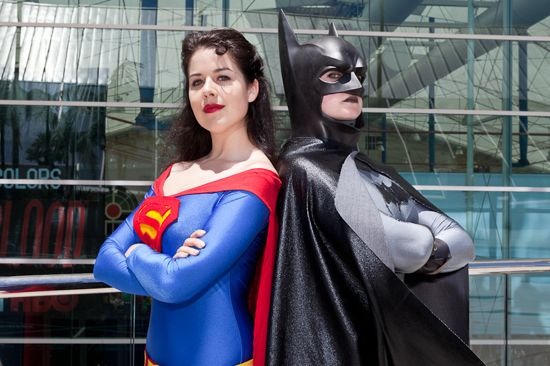 Want to pitch a superhero movie to Guillermo Del Toro? Is Pittsburgh ready for The Dark Knight Rises? What does Chris Evans think of his suit in The Avengers? How about Chris Hemsworth's thoughts on a new director coming on board Thor 2? Read all this, and get some fashion tips, in today's Superhero Bits.
[No photo]
The Dark Knight Rises is coming to Pittsburgh and the city is ready and excited. One spy sent this image into Superhero Hype. Very cool. I wonder how Nolan and crew will feel about that since they are so secretive?Chris Evans spoke to The Daily Blam at Comic Con about the reveal of the new, modernized, Captain America suit that'll appear in The Avengers:
It's great! It's not a drastic change but it's definitely a modernized.. streamlined version. And it's more comfortable to move around in. [The designers] really put a lot of work into making it close to the comic look.. the ones fans are itching to have realized on film.
He then talked a little about the action in the film:
Steve gets his share of crazy action.. even more than in Captain America. He still has a team fighting alongside him.. but these new guys are a whole lot more powerful [Laughs] so we have to make a distinction of his particular skill set. The agility and grace to his movements. The new suit really helps with mobility, and you can see it.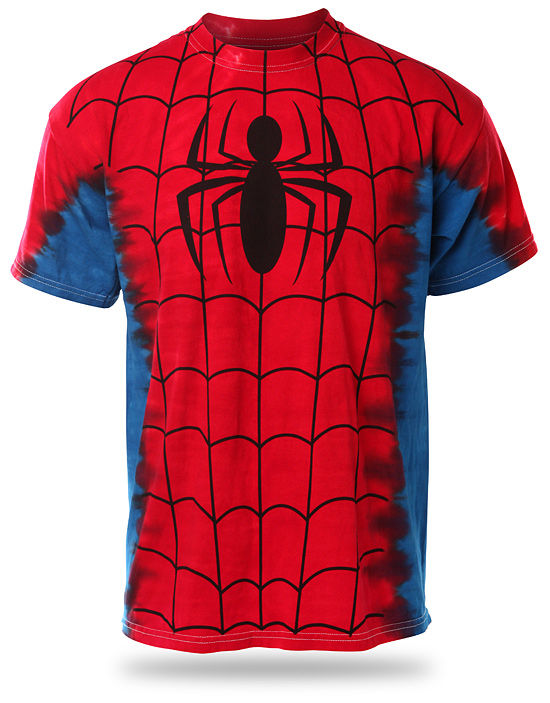 Was Spider-Man secretly a hippie? This shirt, which comes to us from ThinkGeek, suggests that possibility.
The writer of Batman: Arkham City says that the relationship between Batman and Catwoman is "heated" in the game:
I'd say it's pretty true to their current relationship or what everybody thinks of their relationship. There is a lot of heat between them, we're not going to take it really beyond that in a soap opera way. There is affection, mutual esteem, and there is also a lot stubbornness. Like, if you don't do what I'm going to say we're going to fight now.
One of surprises of Comic-Con this year was the insane behind the scenes footage of Neveldine and Taylor directing Ghost Rider: Spirit of Vengeance. They talk a little bit about that in their interview with MTV News.
Do you live in Silver Grove, IL? Superman is coming to your town. Man of Steel will be filming for four days beginning August 7. For more specific info, head to Before the Trailer.
Also, Superhero Hype has some more info on the Man of Steel filming, including a bridge closing on U.S. 52 over the Fox River east of Serena, IL. Head there for more info.
We've known for a long time that Hugo Strange plays a large part in Batman Arkham City, the upcoming video game. In fact, for a while, we thought that was the plot of The Dark Knight Rises. Well, as the game release nears, there are some new viral audio files of Strange talking to several different Batman villains. That's one above. The Daily Blam has some more.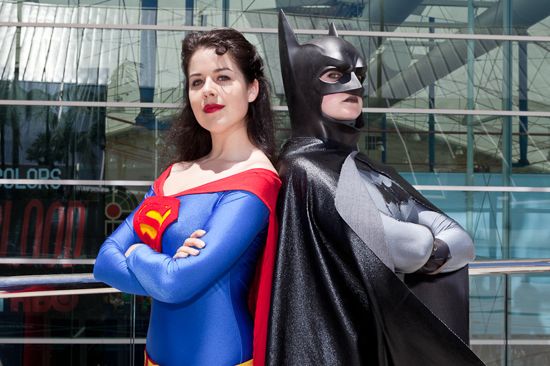 LA Weekly found a different niche of cosplay at Comic-Con last week: The Gender Bent Justice League. Female Superman, Batman, Flash, Green Arrow. Male Wonder Woman, you get the drift. That's one photo above; there are others on the site.The LA Times spoke to Chris Hemsworth while he was at Comic-Con and asked him about the fact that Kenneth Branagh would not be returning for Thor 2:
I'm really disappointed, Ken built that character and everything I know about the Thor world I learned while shoulder-to-shoulder with Ken. I learned so much from him. As long as he's happy that's the thing. I learned so much from Ken while we built [the first film] so at least I had that time with someone like that. The start of anything creative is the most important period in a way. That's when the most can go wrong and Ken made sure we got it right.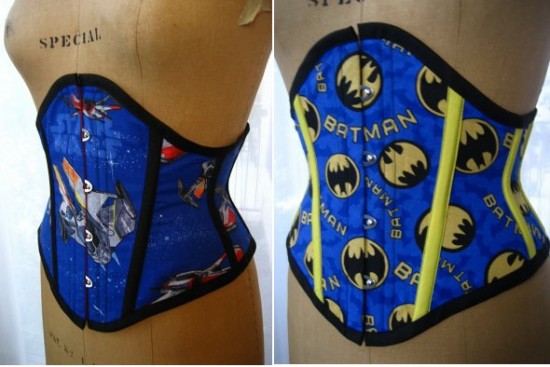 Corsets are pretty dated, but if you're going to wear one now, why not do it with some geek style? Fashionably Geek points us to these corsets by Castle Corsetry of Star Wars or Batman. They'll run you about $150 each.
Total Film is running a contest where the best superhero pitches will be sent to Guillermo Del Toro. Head over to that link to enter.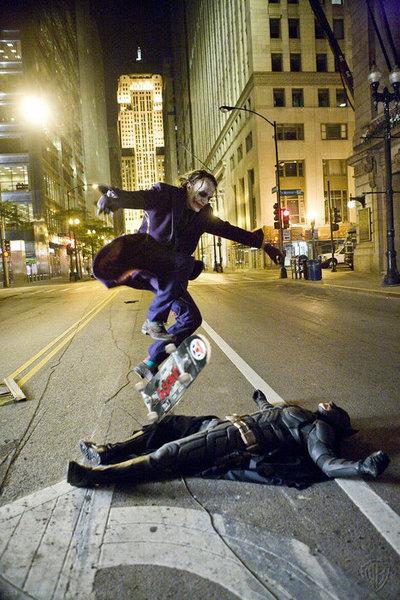 Even on the set of a movie as serious as The Dark Knight, sometimes people just need to chill out. Here's an awesome photo, retweeted by @ThatKevinSmith, of Heath Ledger jumping over Christian Bale on a skateboard. (Real, or photoshopped?)