New 'Tales From The Crypt' Series In Development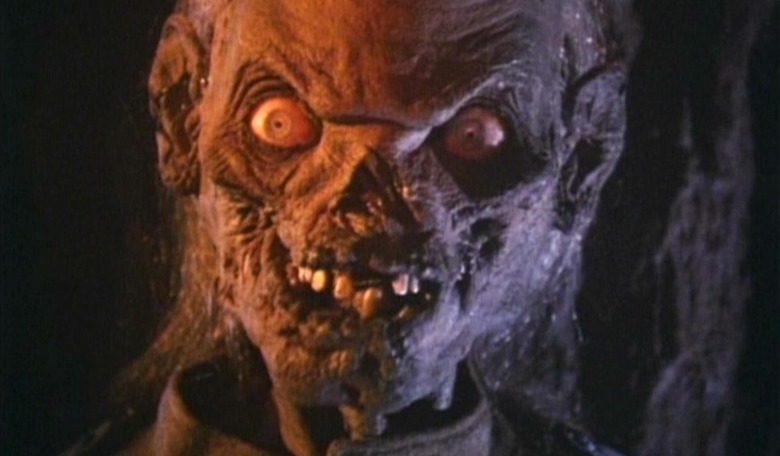 It's been fifteen years since HBO's horror series Tales from the Crypt ended its seven-season run, so I suppose it's not terribly surprising that someone has decreed it time for a... reboot? Remake? I'm not sure what, exactly. Point is, there's going to be another one. And it actually sounds pretty different from the old one. Read more details after the jump.
The updated Crypt show is being developed by Gil Adler, who produced the original HBO series, and Andrew Cosby, co-creator of Eureka and co-founder of BOOM! Studios. Cosby explained a little bit about what we can expect from the new Tales from the Crypt:
It will be an ongoing series that uses characters from the comic books in a more modern context... It's all about continually elevating the genre, for both existing fans of the source material and mainstream audiences.
The new hourlong series already has a detailed pitch and a bible, and will be shopped to both broadcast and cable networks. Cinemax, HBO's sister channel, is rumored to have taken an interest in the show, but no deals are in place at this time. If it winds up on a broadcast channel, it's probably safe to guess that the series will be toned down from its earlier incarnation, which was known for being fairly graphic.
Discuss: How do you feel about a new Tales from the Crypt series? I have to confess I haven't seen much of the original show, so you tell me: Is scrapping the anthology format a good idea, or would that change the series too much for your taste?