Casting Bits: Alia Shawkat In 'He Loves Me' And 'The Brass Teapot', Jacki Weaver In 'Stoker', David Oyelowo In 'The Paperboy'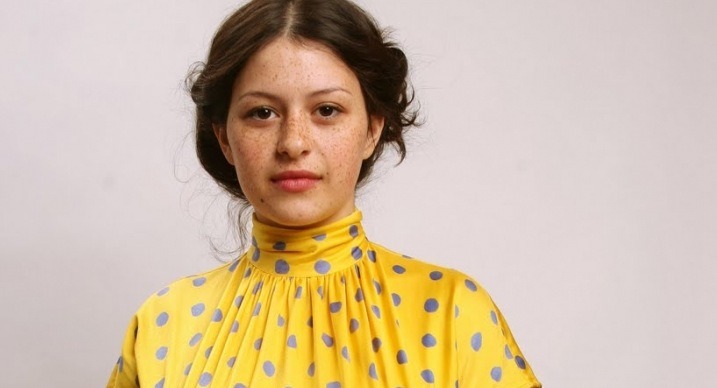 Alia Shawkat may not be quite as ubiquitous as Arrested Development co-star Jason Bateman, but she's been quietly beefing up her film resume over the past few years. Recently, Shawkat added two more projects to her slate: He Loves Me, Jonathan Dayton and Valerie Faris' follow-up to Little Miss Sunshine; and The Brass Teapot, starring Juno Temple and Michael Angarano.
He Loves Me revolves around a lonely young novelist (Paul Dano) who writes a fictional dream girl for himself — and manages to will her into existence. (She'll be played by Dano's real-life girlfriend Zoe Kazan, who also wrote the script). Shawkat will play a hipster who's obsessed with one of Dano's literary creations, and who has a crush on the novelist himself. Annette Bening, Deborah Ann Woll, Steve Coogan, Elliot Gould, and Chris Messina are also set to star.
The Brass Teapot marks the feature film debut of director Ramaa Mosley, known for her work in commercials and music videos. The dark comedy follows "a broke young couple who steal a brass teapot that produces cash whenever someone feels pain." Shawkat will play the best friend of Temple's character; I'm assuming Temple and Angarano will play the main couple. [Variety]
After the jump, Animal Kingdom star Jacki Weaver picks up a new gig, and David Oyelowo signs up for Lee Daniels' new project.
At some point last year, Lee Daniels cast David Oyelowo as Martin Luther King, Jr. in his civil rights film Selma. That project has since fallen apart, but happily for Oyelowo, it seems Daniels was determined to work with him one way or another. Oyelowo is now set to star in Daniels' Pete Dexter adaptation The Paperboy, opposite Matthew McConaughey, Zac Efron, John Cusack and Nicole Kidman. The film centers around a reporter (McConaughey) and his brother as they investigate a murder that put the suspect (Cusack) on death row. Oyelowo will be playing a character named Yardley who joins forces with the reporter for the investigation.
With or without Daniels, though, Oyelowo's career seems to be on an upswing. The actor has two films lined up for next month: Rise of the Planet of the Apes, opening August 5, and The Help, opening August 10. [ThePlaylist]