'Gotti' Gets A Shoot Date, A New Title, And A New Lawsuit From Joe Pesci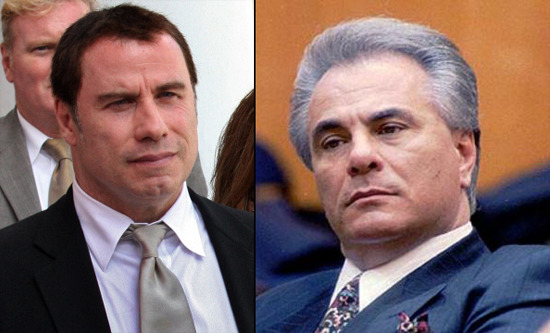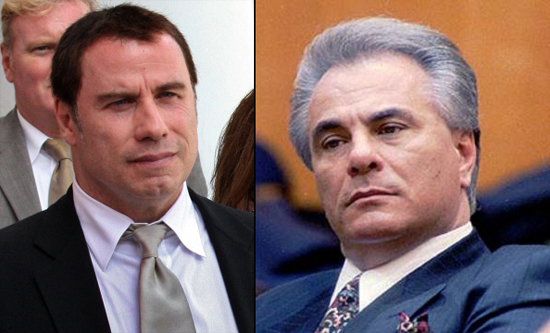 The development of a film about father and son crime figures John 'The Teflon Don' Gotti and John Gotti, Jr. has already turned into something of a saga, with Nick Cassavetes set to direct, then departing and leaving a void ultimately filled by Barry Levinson. John Travola, Al Pacino and Joe Pesci were cast, and now Joe Pesci is suing the production, which we'll get to in a moment. Lindsay Lohan was reportedly cast, then quite or was fired, then cast again, and now evidently not part of the project. There's probably more, but that's enough to start with.
Fiore Films has now announced what may be the final title for the film, Gotti: In the Shadow of My Father, along with a shoot date for January 2012. And there's a rumor that Dominic Cooper will join the cast as well.
The Dominic Cooper rumor comes from Roger Friedman, who says that Mr. Cooper is tipped for the role of John Gotti, Jr. — he'd play John Travolta's son, in other words. Not much likeness there, but what the hell: this is the movies. Anything goes, right? Especially in crime.
That would be another feather in the cap for the project, which has been steadily escalating in prestige. I'm no John Travolta fan, but he might be just right to play the elder Gambino crime boss. James Toback came on to rewrite the script originally penned by Leo Rossi with the younger Gotti as consultant. And Barry Levinson may be a great choice as director. So while this is a film that has next to no inherent appeal to me, the names are making it worth paying attention to.
Oh, right, the Joe Pesci lawsuit. According to TMZ (I know, I know) the actor is suing because he was originally cast as Angelo Ruggiero, a role for which he put on 30 pounds. But now he claims the producers are trying to make him play Anthony "Gaspipe" Casso, a smaller role at a smaller fee. (The original salary was $3m, with the new one being $1m.) Fiore Films claims he tried to back out. And so now it's the familiar back and forth rigamarole. Oh, lord.
Here's the press release about the continuing adventures of the production, minus the cast rumors and lawsuits:
Fiore Films, an independent production company, today announced that "GOTTI: In The Shadow Of My Father" will begin principal photography on-location in New York on January 3, with pre-production starting in September.
Academy Award®-winning director Barry Levinson and Academy Award®-nominated writer James Toback, the same team that made "Bugsy" which earned ten Academy Award® nominations, are completing a revised version of the original screenplay. Levinson is set to direct the all-star cast that includes John Travolta, Al Pacino, Joe Pesci and Kelly Preston.
Fiore Films expects to announce the casting of John Gotti, Jr., within the next few weeks. There has been much speculation surrounding who will be cast in the co-starring role opposite Travolta. Other roles to be cast include daughter Victoria Gotti.
Fiore Films acquired life rights from John Gotti, Jr., the son of the late mob boss John Gotti, to the story of his life with his father. The deal marks the first time a member of the Gotti family has entered into an agreement to tell their story for a major motion picture.
"GOTTI: In The Shadow Of My Father" reveals the relationship of a father who lived and died by the mob code and a son who chose to leave that world behind and redeem himself. Never before has there been such an inside look at the life of the Gotti family and their world of danger, betrayal and redemption.